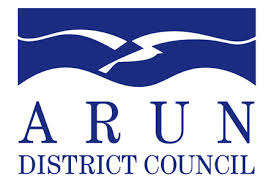 Two years after it declared a climate emergency, Arun District Council has adopted an action plan to reach net zero carbon by 2030.
The council's policy and finance committee approved a strategy for carbon neutrality in October last year in addition to a £200,000 budget.
Now a 30 page document has set out how ADC will achieve its carbon goal. It includes 60 different points of action to address the council's carbon emissions of more than 20,000 tonnes – which doesn't include emissions generated from the council's housing portfolio or the waste produced by residents and businesses. The new action plan suggests that the council would only achieve a 3.5 per cent reduction in emissions year on year if it adopted a 'business-as-usual approach'. But if the council adopts the action plan it could achieved its 2030 target, according to a report by its climate change and sustainability manager. Members of ADC's policy and finance committee decided to adopt the plan at a meeting in February.
A carbon audit completed last year showed that the council's supply chain was responsible for 86 per cent of its emissions and its leisure centres were responsible for more than five per cent of emissions.

The leader of Arun District Council, Shaun Gunner, said: "As a council, we can't ask our residents to look at their own carbon footprint if we aren't taking measures to reduce ours."This plan explains how serious we are about reducing our carbon emissions across all council departments. For example, roughly half of our current contractors are local so we will continue to consider ways to increase this number and provide contractors with additional help in their journey to reduce their emissions. We are dedicated to our pledge to become carbon neutral by 2030, and we will be updating the public on our journey via our social media so please follow us to find out more."

The council's strategy focuses on several key areas including reducing waste, making buildings more efficient, addressing emissions in its supply chain, improving biodiversity, and enabling sustainable transport.

What is included in the action plan?
Funding of £200,000 was given approved for the plan as part of the council's budget.
This could pay for a new member of staff to work with the climate change and sustainability manager; building audits; emissions monitoring; and training.
Projects within the action plan include reducing energy and water consumption in council buildings; installing solar panels; transitioning to electric fleets including taxis and refuse lorries; and working with suppliers and Freedom Leisure to address emissions.

So far, the council has committed to purchasing 100 per cent renewable electricity and has extended a food waste collection trial for some residents.
Over the next ten years, at least 33,000 trees will be planted across the district.
Carbon offsetting has not been ruled out but will only be used for emissions 'which cannot be removed', says the council.
There are also changes proposed for residents that may not directly contribute to the council's carbon goals but would lead to a reduction in emissions across the district.

It is thought that the Solar Together Sussex scheme – which helps residents to buy reduced price solar panels through collective purchasing – has offset 36,256 kilograms of carbon so far. ADC will also work with West Sussex County Council to install thousands of electric vehicle charging points for residents who may not have off-road parking. The council also aims to ensure that sustainable transport routes are available for new developments – something that is especially important after a study by Transport for New Homes found that greenfield housing developments have become more and more car-dependent.