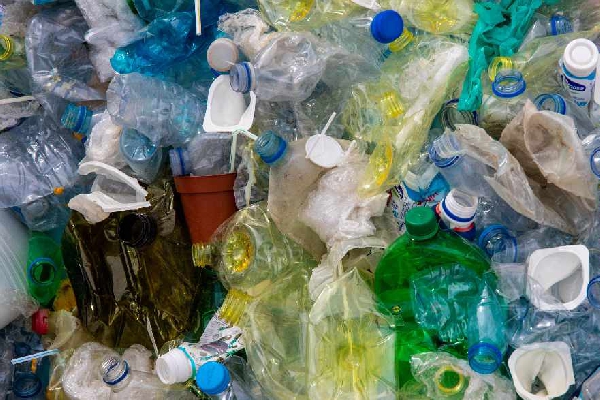 Arun District Council, in partnership with West Sussex County Council, is launching a new trial recycling and waste collection service tomorrow (Wednesday 19 May).
In a first for West Sussex, Arun District Council will trial a '1-2-3' collection system which involves:

1. Weekly separated food waste collections and an optional, free subscription service of Absorbent Hygiene Product (AHP) collections e.g. nappies and incontinence waste;
2. Existing fortnightly recycling collections and a charged garden waste subscription service. Small electrical items are also collected fortnightly from kerbside properties;

3. Three-weekly general rubbish collections in new 240ltr wheelie bins. This means residents will benefit from additional collections to help them increase the amount they are able to recycle, as well as offering them a separate service for the collection and disposal of AHP.

Approximately 1,150 households in Littlehampton are included within the trial area, with the aim of assessing the feasibility of rolling out a similar service across the rest of the district.

Councillor Samantha-Jayne Staniforth, Arun District Council Cabinet Member for Neighbourhood Services, said: "We are excited to be the first area in West Sussex to trial this type of collection scheme, to help our residents to recycle more than ever before.

"Similar schemes have successfully been implemented elsewhere in the country and have made a positive impact on all involved and we are looking forward to seeing that effect in our district too."

Steve Read, West Sussex County Council Director of Environment and Public Protection, said: "We've been delighted to work with Arun District Council to launch this trial.
"We hope the 1-2-3 system will prove successful and be expanded in the Arun district and elsewhere right across our county."

Arun District Council is keen to see the effect the trial has on recycling levels in the local area and to hear feedback about the new increased collection service, from the residents in the trial area and they can do that via the dedicated facebook group and other contacts detailed in their welcome pack.