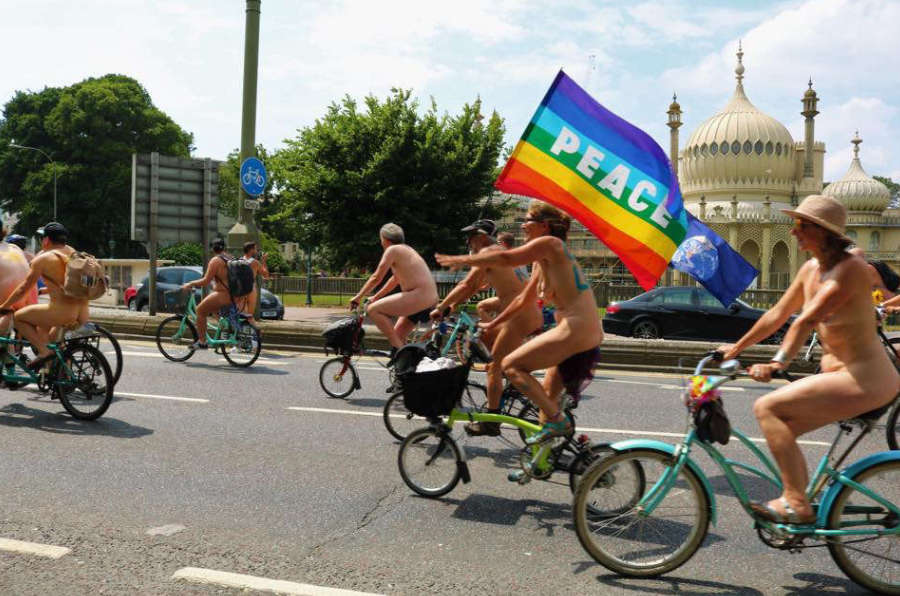 The 16th annual Brighton Naked Bike Ride is set to return tomorrow as a celebration of self powered travel.
The Brighton led of the World Naked Bike ride will take place tomorrow (June 12).
Riders are invited to arrive at Preston Park around midday before setting off on a scenic route around Brighton at 2pm.
The riders are invited to 'bear as you dare' and show as much skin as they feel comfortable.
The annual mass ride takes place in over 50 cities across the UK.
Nudity in public is completely legal in the United Kingdom.
The aims of the ride include showing unity and solidarity as well as demonstrating and spreading important messages . There are many but just to name a few
- celebrating bikes, bodies and low-impact living
- protesting against fossil-fueled climate change, reminding ourselves about our place in the eco-system and the threats it faces as well as challenging the dominance of our streets by cars
- highlighting the vulnerability of cyclists and our strength and safety in numbers
The route involves a 7-mile ride around the city, ending at the Naturist Beach at Black Rock for a big splash.
The ride aims to be celebratory, life affirming and inclusive. They will cycle with sound systems and flags highlighting the many environmental and social issues which cycling and body freedom can address.
In the previous years , the ride had up to a thousand smiley and exuberant participants.
The Brighton ride is one of many around the UK and worldwide happening during June, including nearby Portsmouth, Southampton, Folkstone, Bournemouth, Canterbury and London (which is just the day before!)
Children are welcome and should be accompanied by an adult carer.