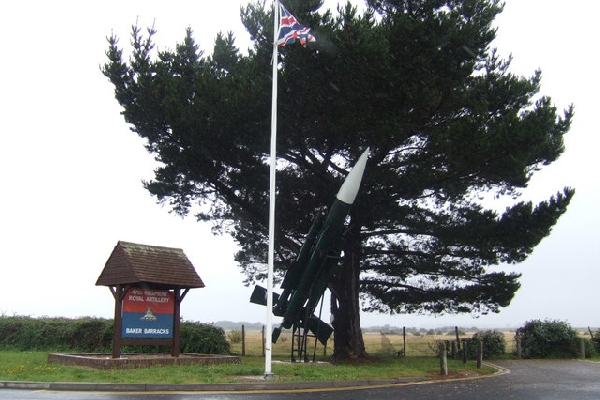 Jonathan Billinger / 47th Regiment, Royal Artillery; Baker Barracks
The British Army plans to power a West Sussex training base with a solar farm, as part of a pilot scheme.
The Ministry of Defence (MoD) says the Baker Barracks on Thorney Island in West Sussex is scheduled for delivery by summer.
It will support the Government's commitment to meeting net-zero carbon emissions by 2050 and the cost savings will be reinvested in Army infrastructure.
Three other pilot schemes are going ahead, with the photovoltaic facility at the Defence School of Transport (DST) in Leconfield, near Beverley, East Yorkshire, is the first of four pilot schemes which plan to increase renewable energy across its estate.
The Duke of Gloucester Barracks in South Cerney, Gloucestershire and the Rock Barracks in Suffolk are also scheduled for delivery by summer 2021, the MoD said.
Around 80 further solar farms are hoped to be introduced across the Army estate in the next seven years.
It is hoped the four pilot schemes will result in £1 million in efficiency savings and reduce emissions by 2,000 tCO2e (tonnes of carbon dioxide equivalent) per year.
Major General David Southall, director basing and infrastructure and the Army's sustainability champion, said: "The Army remains wholly committed to play its part in meeting the UK's commitment to achieve net-zero emissions by 2050.
"To deliver this, we are working hard to reduce energy demand as well as increase 'green' supply across our estate.
"Project Prometheus is an exciting pilot which will showcase renewable energy generation across the Army estate.
"When operational, we will learn from our four pilot sites and scale up fast across the wider Army estate to help decarbonise the power we use."