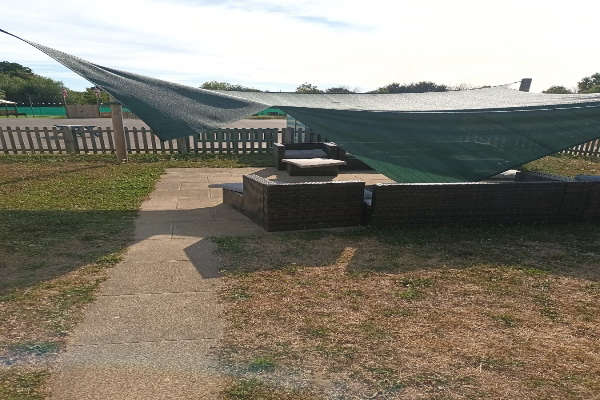 Barton Primary School have set up a Go Fund Me campaign to replace a playground canopy which was damaged by a group of youths
They jumped over the fence and destroyed the children's static canopy which covers the quiet area of the playground.
The school say the quiet area is very important for the children as it is a place to go if they are feeling sad or maybe a little down or just want somewhere to sit quietly with their friends.
Donations can now be made to try and replace the canopy with costs thought to be around £1,300
Head teacher Kate Powell said: "The school encountered the first ever vandalism recently which resulted in our canopy being ripped and needing replacing. Obviously, the parents, children and staff are outraged as well as the local community who really want to help. The school have been overwhelmed by the amount of positive support that we have received so far'
"I think the emphasis is that the quiet space in the playground is now unusable as it no longer is sheltered from the weather and especially the sun we have experienced recently. The children use it for various reasons such as being able to take themselves away and chill out or if they find themselves with noone to play with then they can go there and other children can recognise that and offer a friendly face so although it may only be a canopy that can be replaced it is a vital part of the playground which has been taken away. "
Here's the link to the Go Fund Me page.