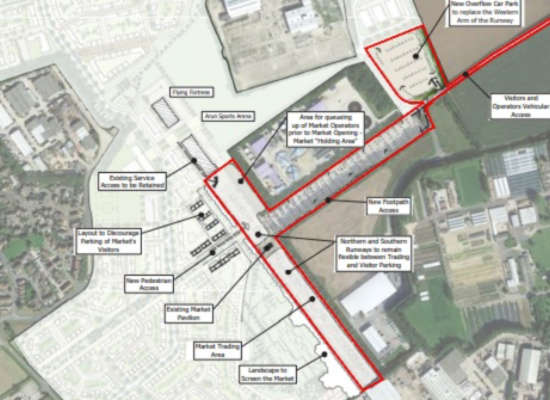 Ford Airfield Market, which describes itself as 'one of the South Coast of England's largest all year round Sunday Markets and Carboots', has received permission for layout changes from Arun District Council.
The changes were agreed on Wednesday (April 27) after being deferred so that further traffic studies could be carried out. According to the application from Ford Airfield Market, boot sales and markets have taken place at the site 'for approximately 20 years' and it is hoped the changes will allow this to continue now that a 1,500 home development has been given initial planning permission nearby.

Once the changes are implemented, the market will be accessed via a single entrance, at Ford Road, rather than via the two existing entrances.
This originally led to concerns from councillors about the potential impacts on nearby Horsemere Green Lane.
But planning officers said further traffic data had been provided which showed the changes 'would not result in an unacceptable impact on highway safety or the road network'. Market days will remain the same and the existing parking area on the eastern runway will be retained, but the site's western runway will be closed to parking. A new area is proposed for overflow parking as well as a new pedestrian footpath along the eastern runway.
Plans will also see a 'holding area' for traders who arrive early.