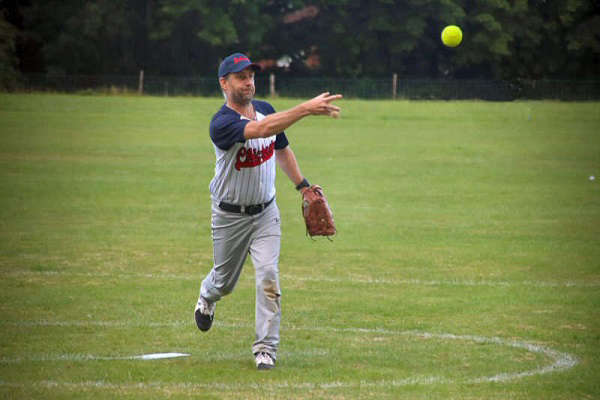 Chichester Falcons Softball Club went two for two this week with a win against division one rivals Southampton Spitfires.
Second baseman Taylor Campbell got things going with a hit to centre right, followed by shortstop Cary Chen who began a fine performance on the night, both players later coming in to score on a James Wheeler single to right. Pitcher Jason Mercer carved out a good game with an early strikeout and catching a fierce comebacker which gave him no time to think - somehow getting his glove up in time, Mercer was practically knocked over before even realising what had happened.
The Falcons had the doors blown off by the end of the second - now up 7-1 thanks to home runs from Dave Piesse and Chen as the Spitfires were limited to just two runs through to the fifth. Whilst Southampton were hitting well, they couldn't get runners home as Jenny Horton in left field caught anything sent her way and a pinpoint throw by Wheeler to Piesse for a tag at third base left the Spitfires scratching their heads.
The onslaught continued through the final innings with Sarah d'Agar and Liz Boardman both reaching base to be sent home by Josh Bristow, as Lucy Morris made a big catch in right field to get the Falcons into the final inning 14-6 ahead. However a defensive wobble in the seventh allowed Southampton to put five runs up. Luckily Chen was on hand to deal with a bouncing hit towards second base, and with a fine throw to Amy Morris on first to make the final out, the game was over at 14-11.
Next week the Falcons travel to Portsmouth to take on Baffins Brewers at Tangier Field.