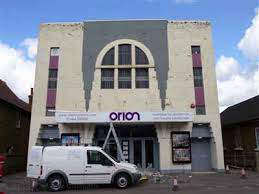 Orion Cinema in Burgess Hill gets £112,149 from the Culture Recovery Fund.
Grants totalling over £135,000 have been given to 2 Sussex organisations.
The cinema based on Cyprus Road in Burgess Hill has been awarded over £112,000.
Mid Sussex-based music group Ensemble Reza have been awarded £24,435.
The money will help Ensemble Reza restart their festive programmes including 12 concerts in Sussex schools and two public concerts.
Arts and heritage organisations across England are receiving a share of funding to help recover from the pandemic.