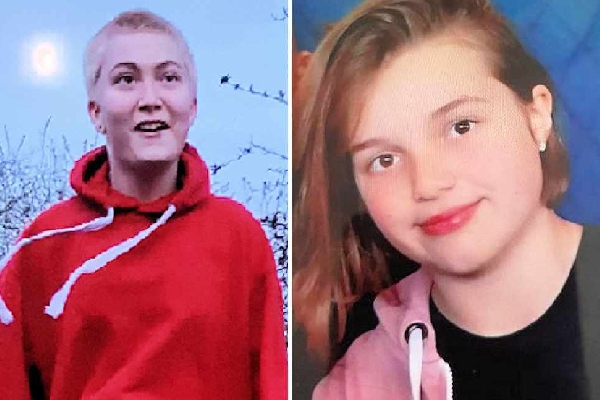 Police and families in West Sussex are concerned for the welfare of two missing young people who are believed to be together.
Farah Lancaster (left in picture) from Chichester and Tye Lee from Bognor, both aged 12, were last seen at 7.40am today (Wednesday 21 April) near the footbridge at the Whyke roundabout on the A27 Chichester-By-Pass.

Farah is described as white, 5'5", medium build, with shaven brown hair, was wearing a school uniform of white jumper with red neck stripes, a black skirt, black tights and black lace-up shoes, and carrying a bag covered in drawings.

Tye (right in picture) is described as white, 5'3", with black short curly hair, a fringe covering eyes, moles on left temple and right cheek, was wearing dangly ear rings with toadstools on, a grey face mask, school uniform of white shirt, black skirt, black tights and chunky soled school shoes, and had a supermarket plastic bag (possibly Tesco) with trainers in, and a Fjallraven Kanken red rucksack.
​
Anyone who sees Farah or Tye, together or apart, is asked to contact Sussex Police right away on 999 or 101, quoting serial 367 of 21/04.