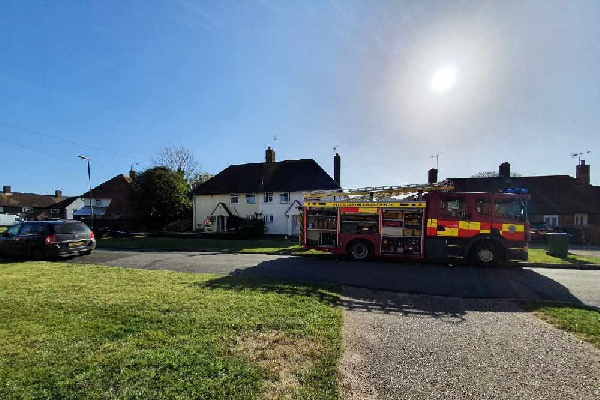 V2 Radio have been told by West Sussex Fire & Rescue of a fire on St Richards Road in Westergate this morning.
Crews were called at 6:12 am with two fire engines from Chichester and one from Bognor Regis called to the scene to tackle the blaze. One crew remains at the scene while fire investigations are carried out to determine the cause.
A cordon remains in place and the public are advised to avoid the area for the time being so to allow for crews to work safely.
It comes at the same time as an increase in deliberate fires across West Sussex last week.
Crews from Bognor Regis, Horsham and Midhurst have all been called to deal with fires that have been started deliberately, either as campfires or bonfires that have got out of control.
Matt Gamblen, West Sussex Fire & Rescue Service's Wildfires Tactical Advisor has said: "Starting a fire in the open when we have had a period of dry weather is incredibly irresponsible as it doesn't take very much for a very small fire to quickly get out of control and spread to nearby undergrowth or buildings."
He continued that "We encourage people to report evidence of fires being started, even if it is already out, so that we can monitor trends and work with local partners to reduce deliberate fires in the area."
If you have concerns about a young person's behaviour and believe they could be at risk of starting a fire you can contact West Sussex Fire & Rescue Service's FireWise team on 0330 2222 515 or email firewise@westsussex.gov.uk.