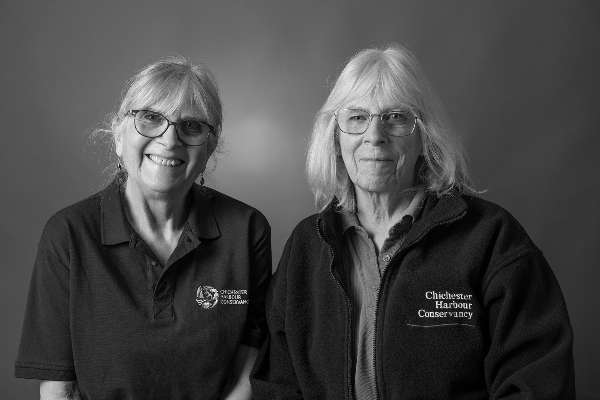 A special photographic exhibition called "We the People" opens at Petworth House on May 30th.
It will be celebrating Chichester District volunteers within the arts communities and local charities.
This exhibition is the first of four headline 'Ignite' events in the Culture Spark calendar — a wonderful season of events, performances, live entertainment, and community projects to celebrate a momentous year of art and culture in the district.
Visitors to 'We the People' will be able to see large scale photographic portraits of local volunteers and scan the QR codes under each photo to hear their stories brought to life in short audio and video clips.
The portraits will include volunteers from a range of organisations and charities, including Chichester Festival Theatre, The Pest House Midhurst, Chichester Cathedral, UK Harvest, St Wilfrid's Hospice, Midhurst Green Volunteers, Petworth House National Trust, Chichester Harbour Conservancy, Petworth Festival, MADhurst, PASCO, The Novium Museum, Weald & Downland Living Museum, and Denmans Garden.
The exhibition will be on display at Petworth House until 6 June before touring cultural venues across the district including Midhurst Old Library, Pallant House Gallery, Chichester Cathedral, Chichester Festival Theatre, and The Novium Museum.
Caroline Sharman-Mendoza, Creative Co-ordinator, says: "We are very excited to unveil this new exhibition. Culture Spark wouldn't be possible without the incredible army of volunteers – the unsung heroes – across the district who support our local arts, cultural and heritage organisations. This exhibition aims to give these people a voice and lets them tell their own personal stories.
"We are extremely grateful to our partner Chichester College who have photographed and produced these beautiful portraits and would like to name check Andy Davies who has led the project brilliantly.
"We are also looking forward to the rest of our upcoming Ignite events in the Culture Spark programme. These include the Carnival of Lights lantern parade coming to Chichester on 10 June, and the Big Picnic events being held in Midhurst and Chichester on 10 and 16 July.
"I would also like to thank our Culture Spark sponsors, Stagecoach and Rathbones Group Plc for their support."
Councillor Roy Briscoe, Cabinet Member for Community Services and Culture at Chichester District Council, says: "I know that so many of our residents regularly volunteer their time to support a variety of local causes and play a pivotal role within our communities. They deserve to be celebrated and I hope that this exhibition will not only shine a light on them but will also inspire others to continue their important work.
"Our district is home to a number of internationally renowned cultural organisations, many of which are celebrating milestone anniversaries this year. Culture Spark is a fantastic opportunity to showcase and celebrate the rich and diverse range of cultural and heritage experiences in our area."