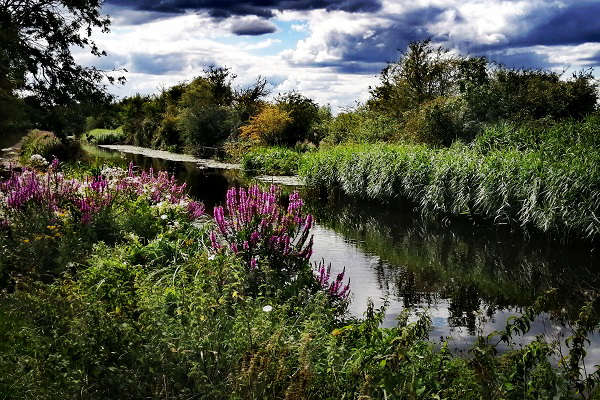 Image Credit: Adele Butters
Chichester Canal is home to many different types of wild flowers and this May half term the canal volunteers are encouraging families to find out more.
The Chichester Ship Canal Trust, the volunteer-led, self-funded charity behind the canal, is welcoming families of all ages to learn more about the flowers that grow along the towpath and on the banks. Some are familiar, some perhaps less so. On Monday 30th May, from 10am – 3pm, the community volunteers will be outside the Heritage Centre at the Canal Basin, offering family friendly activities (inside if wet).
Children are invited to take part in crafts and activities, including making a flowery mask, discovering the wildflowers, creating a flower frieze, decorating a pebble and planting seeds. There is no charge for the activities, although donations to the Trust are welcome, and no booking is needed. Parents and carers are asked to remain with their children at all times.
The family friendly waterside café will be open all day. The popular boat trips are running through half term too and booking in advance is recommended.
Celia Javan, Community Team Lead Volunteer, said, 'We're keen to find different ways to introduce more families to discover the canal. In February half term over 150 people took part in our family fun day, and we look forward to welcoming new families this month.'
Chichester Canal is operated and maintained by the Chichester Ship Canal Trust, a small, volunteer led, self-funded charity. The purpose of the Trust is to preserve and maintain an attractive and accessible canal, safeguarding the unique heritage and natural habitat, for present and future generations to enjoy. In 2022 it is 200 years since the first formal opening of the canal, celebrated with a programme of anniversary events.