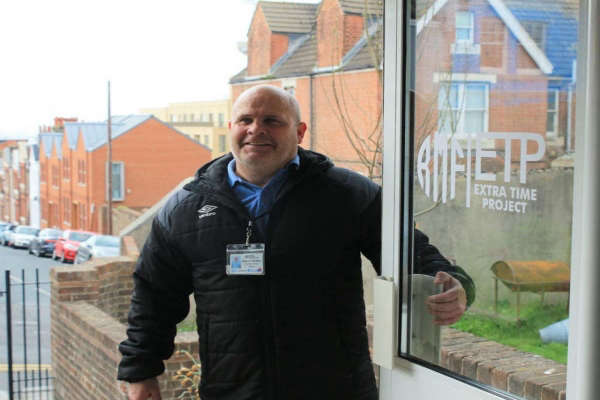 Charlie Oatway at the Extra Time Project - Image courtesy of Imger Sanders.
Charlie Oatway is offering a helping hand to families who are being worst hit by the cost-of-living crisis.
The former midfielder works for the Russell Martin Foundation, who has teamed up with the Brighton Lighthouse Trust to raise over £7,000 to buy essentials for families who are part of the charity's Extra Time project.
The initiative helps young people between the ages of 11 and 15 struggling with mainstream education and living with a variety of mental health conditions get back into education and offer the support they need.
Charlie Oatway works as a family liaison officer for the charity and has worked closely with over 30 families across West Sussex.
Donations have included food and energy vouchers as well as clothes, fridges and furniture.
Charlie says: "There are so many families out there at the moment who are struggling to afford even the essentials such as heating and food, so to be able to provide this support at such a critical time is vital.
"With the cost of living continuing to soar, it's really important that we continue to support these families and others in the same position.
Charlie previously made over 200 appearances for Brighton and Hove Albion between 1999 to 2007 before going on to be part of the club's coaching team.