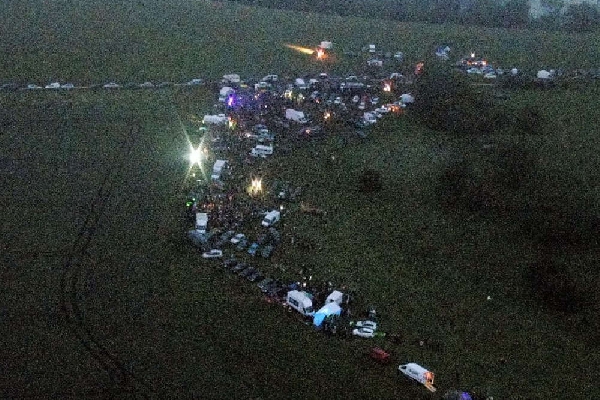 These were the images captured by the National Police Air Service helicopter
Money would go towards repairs
A GoFundMe page has been set up following the rave in Steyning, which Sussex Police issued a 'stark warning' over last week.
Officers responded to the large scale event off Bostal Road in the early hours of Sunday 27 June, where some 2,000 people were found to be in attendance.
A total of 90 arrests were made, of which 79 were for motoring offences – drink or drug-driving, or failing to provide a specimen for analysis.
Now Daniel Wadey has set up the page to help the farmers who were affected by the incident, including what he says was " property damaged and animals scared out of their wits."
Daniel adds "any little will help to go towards the repairing of gates, locks, feed etc"
You can find the link to the GoFundMe page below: