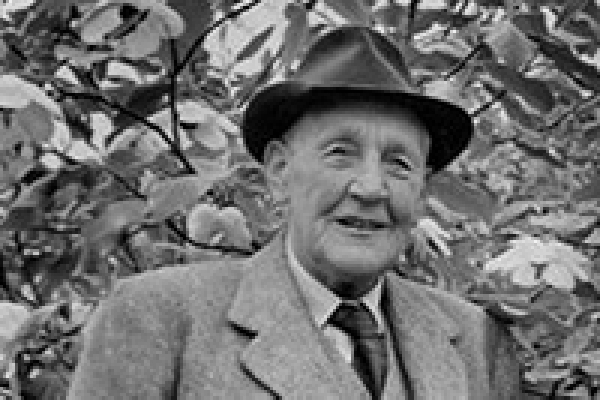 Photo by Adur and Worthing council: Sir Frederick Stern
The world famous Highdown Gardens will re-open in June - after a year long one million pound improvement scheme.
The public will be able to return to the beloved garden on Highdown Hill on Wednesday 2nd June 2021 just as the garden explodes into a riot of exotic summer colour.
Due to Covid restrictions visitors will initially have to book on the Highdown website from early May and there will be a limit of 30 people at one time. Time slots will be given and social distancing measures will be in place although the entry will remain free.
Finishing touches are now being put on the Worthing Borough Council-owned Gardens' £1m upgrade which has been funded by the National Lottery Heritage Fund.
The money is being spent to preserve the legacy of the Gardens' founder Sir Frederick Stern who battled against the odds to create a famous garden of exotic plants from around the world on unforgiving chalk soil.
The cataloguing and propagation of many of the rare species in the garden is about to begin.
The funds have also been used to increase accessibility to the gardens and to tell the fascinating story, social and horticultural, of the establishment of Highdown between the World Wars and the work undertaken since by the Borough Council to maintain them.
A new visitors' centre has replaced the old head gardener's bungalow, new pathways will allow wheelchair access from the entrance to the new building and onto a new sensory garden. New greenhouses have also been built to help conserve plants and to breed some of the endangered species within the garden.
A new plant heritage officer will begin the task of discovering and cataloguing all of the plants that Stern grew in the garden, many of which came from China and the Far East, brought to Highdown by intrepid plant hunters.
Highdown Gardens project manager, Gwenn Parker-Tregoat, said: "We are really excited to announce the reopening of the gardens. Thanks to the National Lottery Heritage Fund a huge amount of work to enhance the gardens has been undertaken. We are sure visitors, returning and new alike, will find much to enjoy and discover.
"I want to thank our construction workers, gardeners and volunteers for the incredible work they have all put in to helping us take Highdown to the next important stage of its life. This work has guaranteed it a long-term future.
"We cannot wait to see you all back again in our beloved gardens soon."
A brand new website is currently under construction and when launched in May visitors will be able to book a slot to visit online.