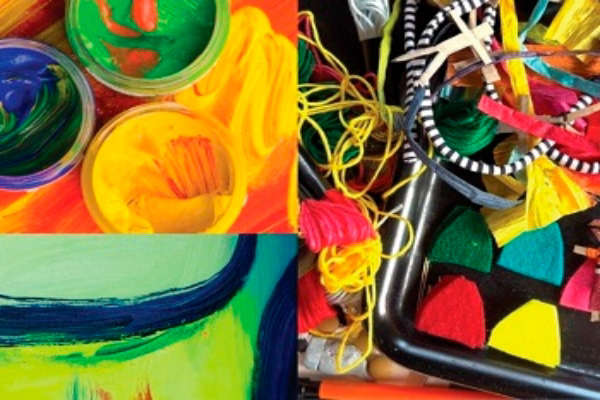 Photo Credit: Novium Museum
The Novium Museum's creative summer workshops have proved a hit, with every session already fully booked.
Taking inspiration from The Art of Chichester exhibition, Article 12 Arts are pairing up with professional artists to bring free practical art workshops to The Novium Museum.
The sessions will take place every Tuesday and Wednesday in August.
Children can create their own miniature imagined spaces, sculpt figurines and as well as sharing stories for the museum to collect and record.
Plus, any content that is created during these workshops is set to form a community exhibition to sit alongside The Art of Chichester exhibition this autumn/winter exploring what could be the Art of Chichester tomorrow.
Each day starts with a tour around the exhibition with the artists, where the hope is that participants will find inspiration for their own pieces throughout the day, afterwards will be small talks and demonstrations from the artist about how they work.
Each session is free of charge, with advance booking essential. Children and young people can be dropped off and should bring a packed lunch and a drink.
This series of free art workshops is supported using public funding by Arts Council England. It is also generously supported by Chichester Arts Society Evening.
Sessions are now fully booked, but you can put your child on the waiting list via https://www.thenovium.org/article/36712/Summer-Art-Workshops