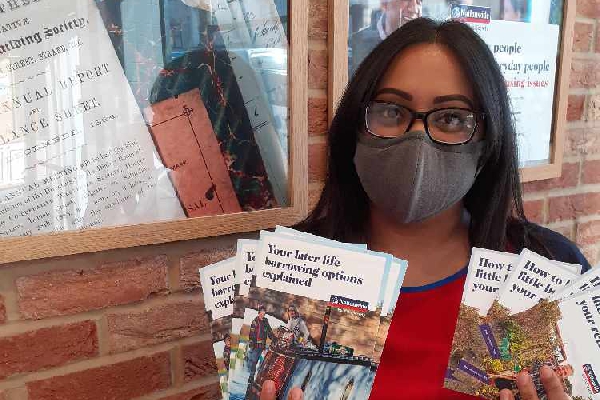 Photo by Nationwide
Nationwide Building Society is hosting their first webinar to educate members on "Mortgages in Later Life". The webinar will take place Thursday 13 May at 10am at the Bognor Regis Branch.
In 2019, Nationwide Building Society was the first lender on the high street to make accessible to all a comprehensive package of later life mortgage options and advice for older borrowers.
The move comes in response to the growing needs of an ageing population, as well as the gap in the market for products and advice to cater for those looking for later life borrowing, enabling them to access the value in their homes and make the retirement choices they require.

Matt Stanley, Branch Manager said "For many people their retirement is an exciting new chapter in their life, one they have worked, saved and prepared for. However, for others retirement may arrive earlier then excepted and it maybe necessary to rethink the finances.
"It is important people are aware of all the options available to them which is why we're so proud to be hosting this event.
"Our specialist Later Life Mortgage Advisors will be available to discuss any questions you may have."

Polly McDaid, Later Life Mortgage Advisor said "However much you've saved and prepared for retirement; you might not have quite enough for all the things you planned to do. Our later life range of mortgages is designed to let you make use of the money that's built up in your home and help you live a little better in your retirement.

Anyone wishing attend this free event needs only to email matthew.stanley@nationwide.co.uk or call the local branch directly on 0345 266 0462.