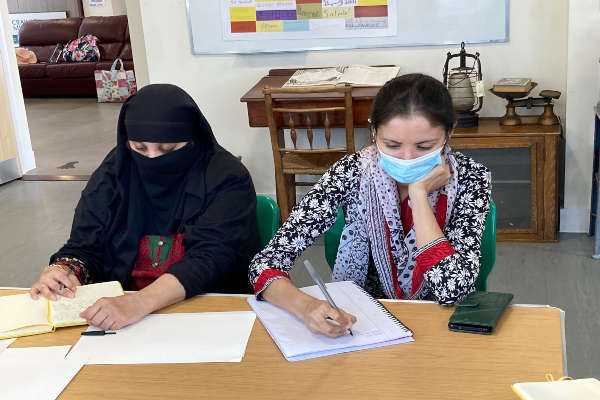 Writing Around the Kids is a partnership project with Littlehampton Museum and New Writing South, working with mothers of young children in Littlehampton to support them to write creatively.
Novelist Anna Jefferson and writer Sam Johnson will host a series of on-line creative writing workshops starting this month. The project will culminate in an exhibition of work by the participants in the Littlehampton Museum.
Anna and Sam began the project, having recognised in their own lives how difficult it is to carve out creative time amidst family life. They have already successfully delivered the Writing Around the Kids with women in Crawley with Crawley Museum.
One participant said: 'You've helped me realise that it's possible and ok to carve time out of busy mum life to focus on something refreshingly different. Time is precious and it felt like every minute I spent in every session was time well spent. I'd encourage other mums to get involved.'
They are excited to now start up a new group with women in Littlehampton.
Speaking about the new partnership Town Mayor, Councillor Michelle Molloy, said: 'It's fantastic to see an opportunity for mums to get creative and try something new. These free sessions are a brilliant way for busy mums in Littlehampton to not only meet new people but learn a new skill whilst making some time for themselves."

The online sessions are for writers of all abilities and will begin on Saturday 18 September 2021 at 10am - 11:30 am. The workshops will then take place on a weekly basis every Saturday during term time until January 2022.