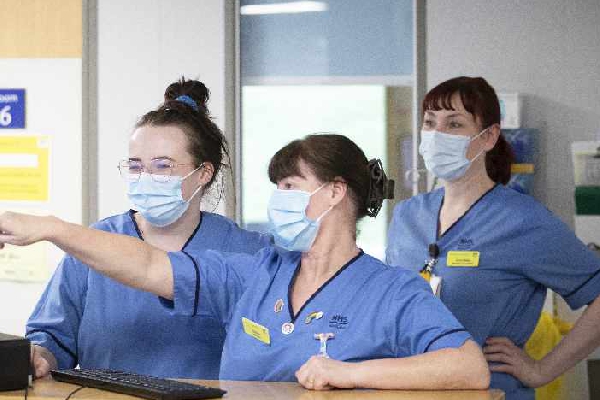 Photo credit: PA Media
Work has begun on a new school of nursing at the University of Chichester which intends to develop hundreds of healthcare workers by 2025.
The state-of-the-art centre, opening to students in September, will be run in collaboration with the University Hospitals Sussex NHS Foundation Trust.
It will initially launch with a three-year BSc (Hons) in Adult Nursing, and will run alongside physiotherapy and alternative routes including health-related degree apprenticeships.
The facility has received £1.2million of funding from the Coast to Coast Local Enterprise Partnership, as part of its plans to strengthen the region's health and social care workforce.
Head of school Dr Nita Muir, herself a registered nurse of 30 years, will oversee the new degree programmes.
She said: "We will be developing nurses of the future – who not only demonstrate compassion and care, but courage in the face of extreme challenges, as we've seen across the Covid pandemic, and who possess superior digital skills for a new-era of British healthcare.
"Nursing today is a more complex environment than ever before and nurses take a much more holistic view of healthcare – from A&E through to end-of-life. We have specifically partnered with major healthcare providers across Sussex to ensure person-centred real-life experiences of contemporary nursing are integral into the curriculum to create a degree unlike any other in the UK"