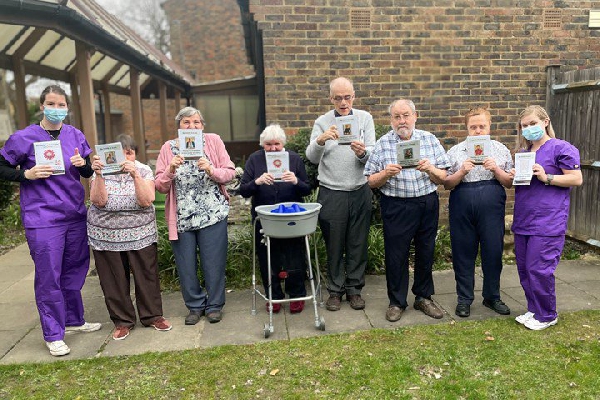 Photo credit: West Sussex County Council
A group of people with learning disabilities in Horsham have produced a booklet which they hope will keep others across West Sussex safe during the COVID-19 pandemic.
The group from West Sussex County Council's Hobbs Field residential home originally created the guide to help them follow coronavirus guidelines when they are out in the community. It includes pictures and clear instructions that offer reminders about social distancing, wearing a mask and remembering to wash our hands.
Plans are now in place to share the booklets with their peers who they've met via online video calls and sessions. The aim is that it will keep others safe across West Sussex.
Andy Hooley, the council's Temporary Manager for Hobbs Field, said: "This is a hugely inspiring initiative that the people of Hobbs Field have created as a reminder of how to keep safe within the new normal of this pandemic.
"They have developed a meaningful booklet to serve as a reference and guide whilst navigating the often-confusing rules and regulations. When they stated they'd like to offer it to other people, we immediately recognised how important this could be as part of the ongoing effort in keeping people safe from all walks of life.
"With the support and skills of our amazing care team, this guide has now been endorsed by Public Health England and this is a perfect opportunity to celebrate not just its success, but the care and consideration shown to others by the people who created it."
James, a person who lives at Hobbs Field said: "I loved making the booklet about the virus because I know it'll help keep me and my friends safe."