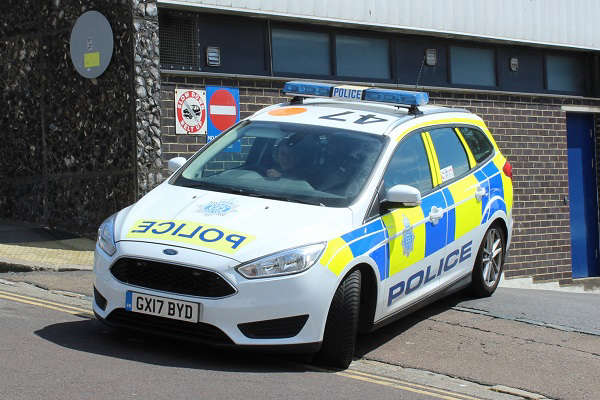 Photo Credit: Sussex Police
Speeding, drifting, wheel-spinning and excess noise are just some of the offences officers say are causing a nuisance and affecting people's lives in West Sussex.
Chief Inspector Nick Dias, of the Mid Sussex Neighbourhood Policing Team, said lives are also at risk.
"This sort of activity isn't just antisocial, it's also dangerous and it only takes a split second to cause a catastrophe," he said.
"While the vast majority of drivers are safe and competent road users, there is a minority who behave irresponsibly and do not believe the law applies to them. But the law is in place to protect everyone."
Sussex Police work with partners throughout the year which include Sussex Safer Roads Partnership to provide education and enforcement of road traffic issues.
The force also liaises with local authorities to identify and address concerns, for example, speed bumps being introduced at Sainsbury's car park in West Green, Crawley, after reports of antisocial driving there.
Public Spaces Protection Orders (PSPOs) have been introduced in a few towns including Burgess Hill and Crawley, where the council has already issued a number for fines to those who have breached conditions.
Officers from the Roads Policing Unit often conduct regular patrols in areas where antisocial driving is a frequent problem, such as Arun and Chichester.
Chief Inspector Dias added: "We're aware that antisocial driving is not just localised to these areas, it is a problem across West Sussex and that's why we continue to monitor and respond to reports, and proactively patrol 'hot spot' areas.
"Despite our best efforts, we can't be everywhere all the time – although we could be anywhere – and we're urging the public to remain vigilant and report any incidents to us.
"Ultimately, our aim is to reduce the number of people killed or seriously injured on our roads each year, and that begins with education. Safe driving saves lives."