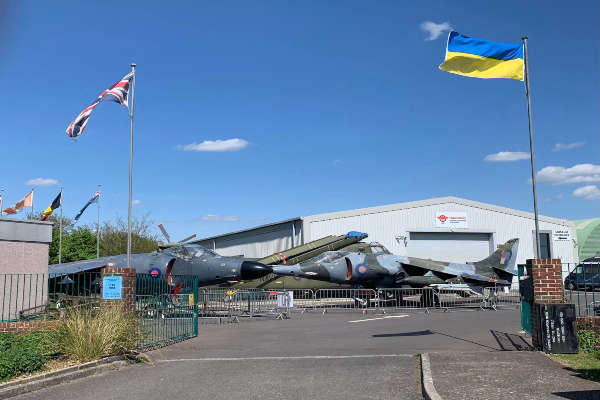 The Tangmere Military Aviation Museum - Photo Credit: Debbie Randall via Facebook.
More than 40 RAF training aeroplanes, from the 1930's to the present day, with their pilots, will assemble at Goodwood airfield on the 13th and 14th of August.
On Sunday August 14th the aircraft will take off from Goodwood and are expected to overfly Tangmere Military Aviation Museum from around 3.30pm.
They will be celebrating the role of the RAF Pilot Training System in enabling the RAF to prevail over the Luftwaffe in the Battle of Britain, 82 years ago.
Among the aircraft flying will be Chipmunk WP903, the aircraft in which HRH The Prince of Wales and Prince Charles learnt to fly at Tangmere.
Flying WP903 will be Group Captain Phil Pinney, Prince Charles's flying instructor at Tangmere.
Here are the timings:
Take off from Goodwood, form up over Thorney Island and Bracklesham Bay:
Overhead Tangmere 14:30;
Overhead Storrington 14:50
Depart Seaford 15:10;
Brighton 15:15;
Worthing 15:20
Bognor 15:25;
Bembridge 15:40
Finish - Overhead Tangmere 16:00
All times plus or minus 10 minutes.
Flying, of course, will be subject to normal weather constraints.
Let us hope for a fair day, fair winds and some splendid aircraft over flying Tangmere.