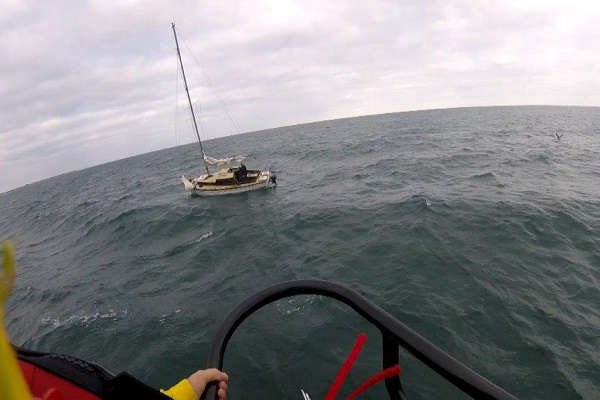 UK Coastguards received a mobile phone call from the lone sailor requesting assistance after suffering rigging and machinery failure.
The vessel had no navigation aids and from what the skipper said the Coastguards estimated his position was off West sands holiday park to the west side of Selsey.
The all-weather lifeboat (ALB) launched at 6.00pm on Thursday 2nd September and headed round the Bill to the west Selsey. Soon after clearing the Bill, it was apparent the vessel wasn't where indicated. There was a target on the radar half a mile northwest of the Looe Channel buoys so the lifeboat headed to that target. The skipper was asked (via the Coastguards on mobile phone) if he could see the lifeboat heading towards him which he replied he could see the blue flashing light.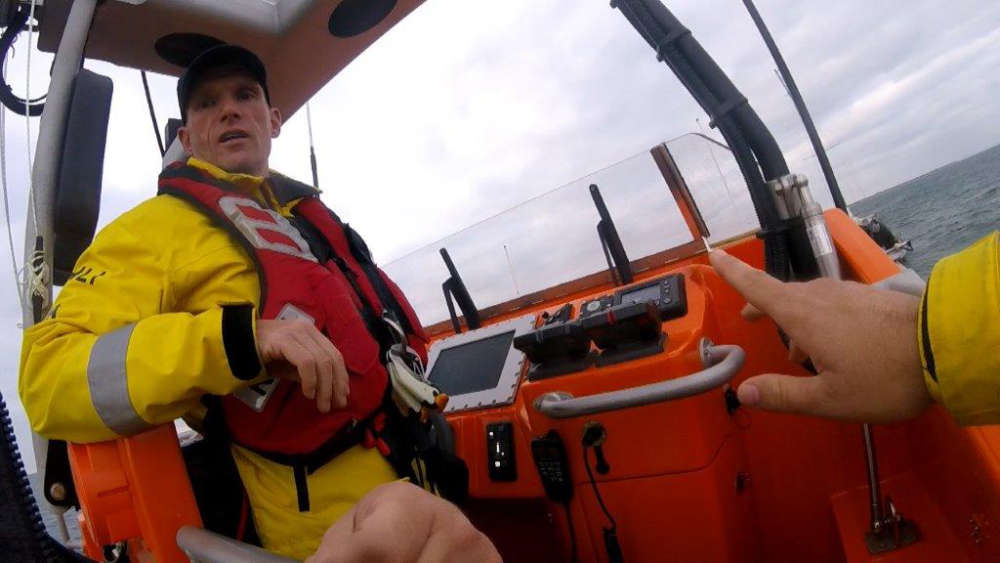 The weather on scene was wind north-easterly force 4-5 sea state moderate in cloudy sky. The lifeboat came alongside the yacht and the skipper said he had anchored but needed help to recover it, so a lifeboat crewman was transferred to the vessel to help. The coxswain decided because the vessel was close to the Looe channel and had no navigation lights the yacht should be towed to the nearest safe harbour.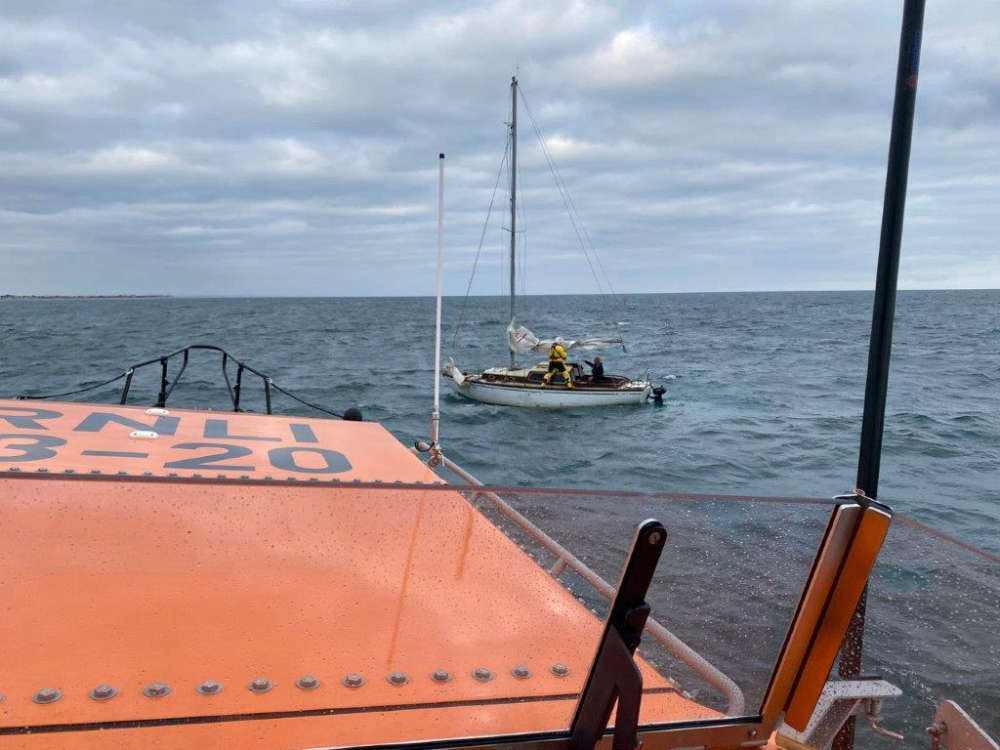 Once a tow was established between the yacht and the lifeboat a course was set for Chichester Harbour. The entrance to the harbour was reached at 7.25pm and once inside the harbour the yacht was brought to an alongside tow to continue to Sparkes marina. The yacht was safely berthed alongside in Sparkes marina at 7.55pm and left in the hands of Hayling Coastguard rescue team. The lifeboat departed the marina at 8.15pm to return to Selsey. Arriving back at 9.00pm the lifeboat was recovered straight away. The crew today were Coxswain Rob Archibald Mechanic Andy Lee, James Albrey Max Wiseman, Neil Hopcraft and Terry Heale.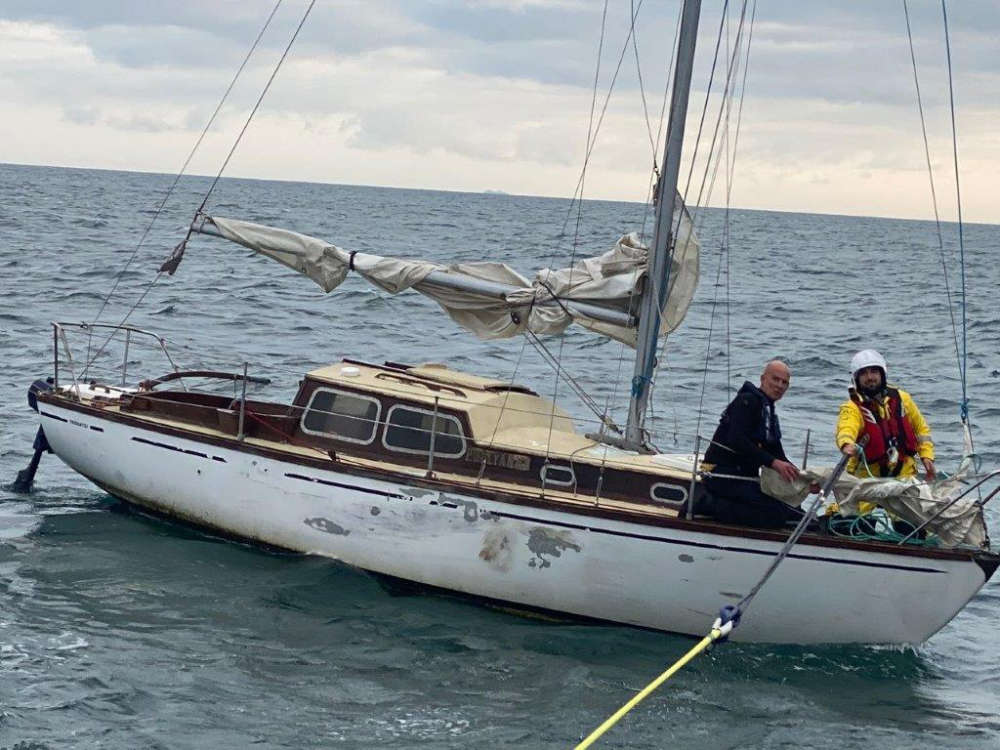 The RNLI charity saves lives at sea. Its volunteers provide a 24-hour search and rescue service around the United Kingdom and Republic of Ireland coasts. The RNLI operates over 238 lifeboat stations in the UK and Ireland and, in a normal year, more than 240 lifeguard units on beaches around the UK and Channel Islands. The RNLI is independent of Coastguard and government and depends on voluntary donations and legacies to maintain its rescue service. Since the RNLI was founded in 1824, its lifeboat crews and lifeguards have saved over 142,700 lives.