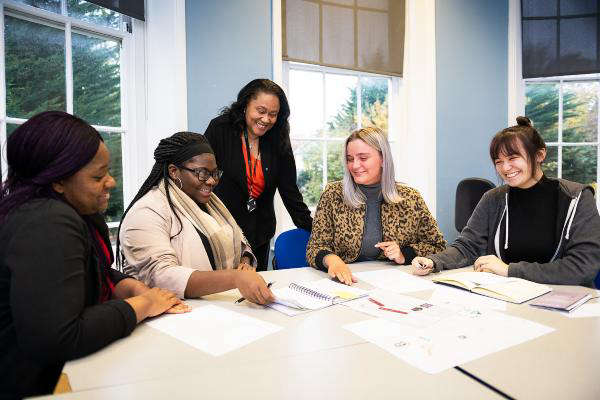 PEOPLE considering a career change in the aftermath of the Covid-19 pandemic are being urged to sign up to short courses to boost their chances of getting a job.
University of Chichester unveils executive courses providing qualifications in short time
More than 40 per cent of British workforce considered career change in aftermath of Covid pandemic, according to recent survey
Certificates in wedding planning, event management and becoming effective leaders led by University experts and industry professionals
The programmes, from the University of Chichester, are aimed at helping anyone upskill to new occupations or develop different skills, including event management, marketing, and leadership roles, alongside other areas.
Significantly, no prior qualifications or experience is required to enrol onto the short courses, most of which can be completed in a week or month.
Co-creator of the programmes Dr Wendy Sealy, who specialises in event management at the University, said: "Changing career path doesn't have to be a big leap, and these short courses will help make the transition to a new job as simple as possible.
"They are also aimed at people keen on progressing in their occupations – perhaps learning new working habits following the pandemic, developing skills for their return to the office, or starting a business."
The impact of Covid caused more than 40 per cent of the British workforce to consider changing jobs, according to a recent survey by Microsoft on more than 160,000 employees.
The executive short courses from the University of Chichester are intended for people to get qualifications in short time.
Students enrolled onto its events management programmes can get advanced certificates in wedding planning or health and safety.
Its people management certificates, meanwhile, are aimed at upskilling employees to become effective managers and team-leaders, with further certificates in human resources and organisational change available.
The programmes are each tailored to the students' own needs and are also offered to organisations looking to develop teams of employees, said senior lecturer Paula Jenkins who specialises in HR at the University.
She added: "We want to empower people to take control of their careers through learning, professional development, and networking, which are essential skills for any stage of our working life.
"What makes these executive short courses different is that they are open to everyone from all backgrounds and no special entry requirements are needed."