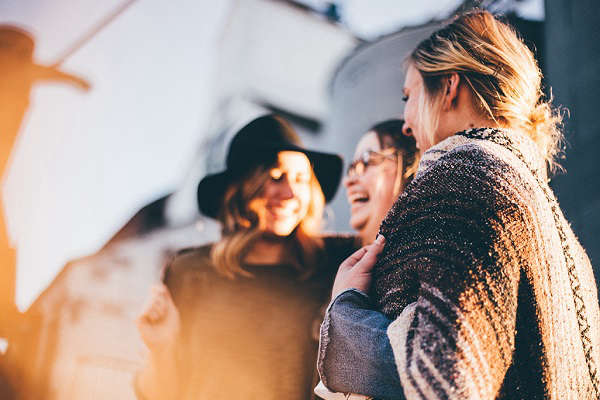 The new service will provide a safe supported space, with access to therapeutic services helping single homeless women with multiple needs to rebuild their lives.
In a shared house environment the service will be staffed by full time specifically trained women's workers providing the wrap around support for women where refuges or mixed gender hostels are not a realistic option.
Homelessness services have long been dominated by men at an average of 80% / 20% with women carrying the added burden of gender-based violence and abuse before, during, and after their time on the streets. Consequently, hiding from harm can mean that women are often hidden from help.

Stonepillow told V2 Radio that "a female-only service has been an aspiration for the charity for some time and was accelerated by the pandemic due to the increasing complexity and severity of the issues with which women have been presenting to us. Lockdown for some women has been extremely frightening and isolating".
In March 2021 an application was submitted to the Big Lottery Reaching Communities Fund, and a positive outcome was received very quickly to fund the new service for three years. By August 2021 the project was launched.

Stonepillow would like to thank their partner agencies 'Safe in Sussex' and 'My Sister's House', who will support this project with the specialist services and training they offer to vulnerable women.

CEO Hilary Bartle said, 'We are excited about being able to provide a sanctuary with access to specialist support for some of the most vulnerable females in our community. This service will enable and empower the women to rebuild their lives by providing a therapeutic environment to help improve their health and wellbeing, leading to sustainable independence".

After a two-year break, and now that restrictions have been lifted, Stonepillow are really looking forward to Saturday 16th October at Chichester Cathedral for 'The Big Sleep Out'. The flagship fundraising event provides a significant contribution towards the funds desperately required to ensure the continuation of all Stonepillow services, and the local community can support this essential on going need by joining in the Big Sleep Out fun, either at the Cathedral or virtually at home.

Stonepillow provide support 365 days a year across Chichester and Arun, supporting and empowering homeless people offering a complete recovery journey focusing on improving health and wellbeing, towards sustainable independence and wellbeing.