First year public service students recently took part in an intense activity event completing sessions to test both their teamwork and critical thinking skills.
The day was broken up into four sessions which ran on rotation and these included foot drill, leadership activities, such as building tyre towers and bridges, and STEM activities, where students were tasked with building load bearing vehicles using a selection of items provided to them.
Each task required the students to think creatively and challenged their problem-solving attributes.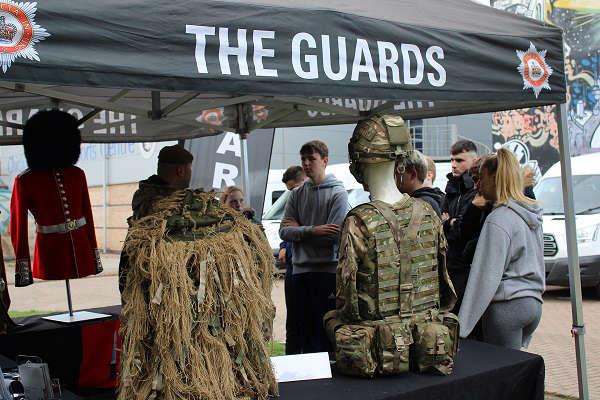 Head of Learning for Sport & Public Services at Chichester College, Rob Giles, said: "Our students enjoyed an inspirational day with members of the Grenadier Guards. 
"They were really put through their paces and taken out of their comfort zones and set tasks which challenged them and gave them an opportunity to take the lead.
"It gave them a great opportunity to gain an insight into career paths in the British Army, but these leadership and teamwork skills are life skills which they will be able to use in all uniformed services - whether that's the Armed Forces, the police, fire service or paramedics."
The Chichester College Group is the largest college group in Sussex and was rated as Outstanding by Ofsted following an inspection in March 2020.