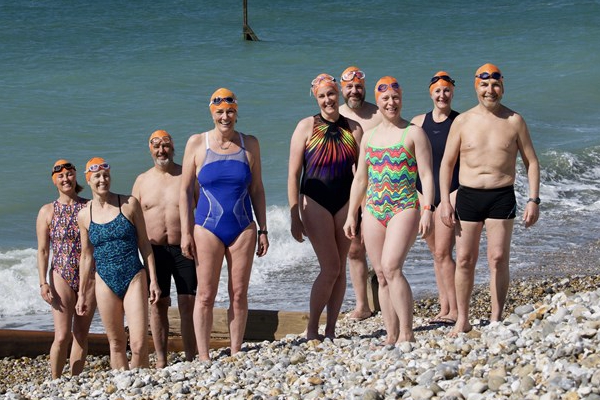 A deputy head of a special school in Chichester is aiming to raise up to £10,000 to buy sensory swimming equipment for pupils with multiple disabilities.
Kathryn Crosby - from Fordwater school will swim the channel in a relay with a bunch of friend, who call themselves the Jolly Swimmers.
Kathryn told V2 Radio: "We swim all year round in the sea in East Wittering, whatever the weather."
It will start on 11 July, and will last three days and the Jolly Swimmers will swim the English Channel together to raise money for children with multiple learning disabilities.
Kathryn also said: "We understand what a difference getting in the water makes to our own physical and mental health, which is why we hurl ourselves into the freezing waves and wind most days.
"Many of the children at the school have shortened lives, multiple disabilities, and autism.

"We want to raise money for children who can't access the sea as easily as we can but who benefit from swimming. Immersion in warm water helps the children manage their pain from muscle spasms and stiff joints, the buoyancy supports their bodies and allows them to float and move and relax in a way that is impossible for them on 'dry land'.
"And most importantly children just love the time having fun in the pool out of their wheelchairs."
The swimmers taking part are Marit Ohrndorf - Southampton hospital paediatric A&E doctor, Toby Wilsher - theatre director, Kathryn Crosby - special school deputy head, Ellie Ward - solicitor, Adriano Roldan - Indo-Board distributer, Maria Moorhouse - British Sign Language Worker, Emma Kelly - Yoga teacher and Frith Roche - Events Manager.
To donate click here.