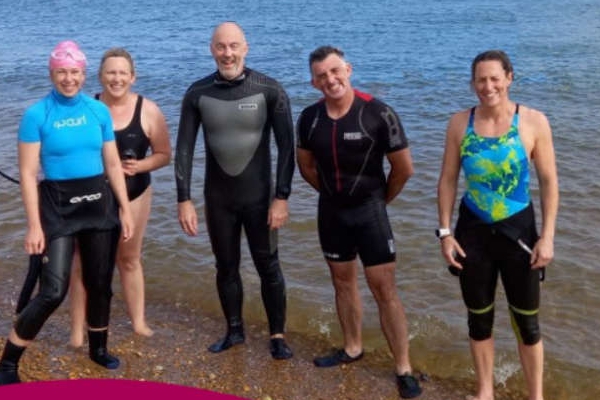 Ten local running enthusiasts are going to put their physical fitness – and courage – to the test by taking to the sea for the first time.
It's as they've announced plans to swim ten miles from Brighton Pier to Worthing Pier on Saturday 18th September
None of the running team have ever attempted a challenge like this before - with a medical team to ensure they stay safe
It's all in aid of the Turning Tides charity
Dominic Mason, Team Captain of the avid running group says 'since the pandemic our group of runners have been pitting ourselves against the elements to maintain our fitness throughout lockdowns. We usually run along the seafront, looking out onto the Rampion Offshore Wind Farm in Worthing. It just suddenly occurred to me that it would be a real challenge to swim out to the Rampions! All of us agreed that we wanted to take on a challenge with our renewed freedoms but none of us are expert swimmers. We decided to aim for the Rampions next year and to prepare us for that challenge we are taking on the three Piers from Brighton to Worthing."
The Rampion Champions have already received support from Sussex Yacht Club who are providing support boats on the Saturday 18th September.
If you want to rally and support the Rampion Champions you can do so by donating to their JustGiving page: