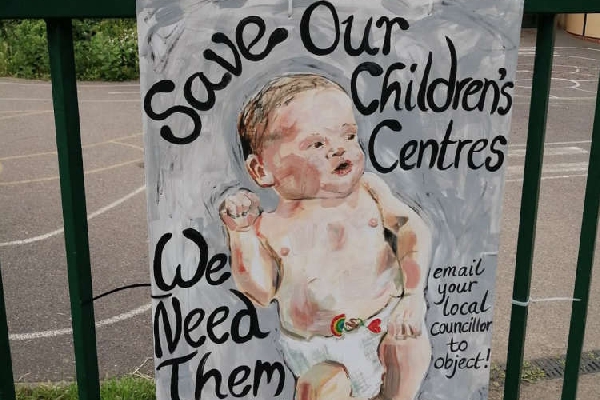 Photo credit - BD21
An anonymous artist is using their work to try and fight to keep the family centres open in West Sussex
The art work which has pictures of babies, pregnant women, and even diamonds on - has been placed at the front of the centres in Bognor, Chichester and Felpham.
One says we need all the children centres in West Sussex and is urging people to email your local councillor to object.
It comes as West Sussex County Council is proposing to redesign its Early Years service, saving £1.95m by 2022/23.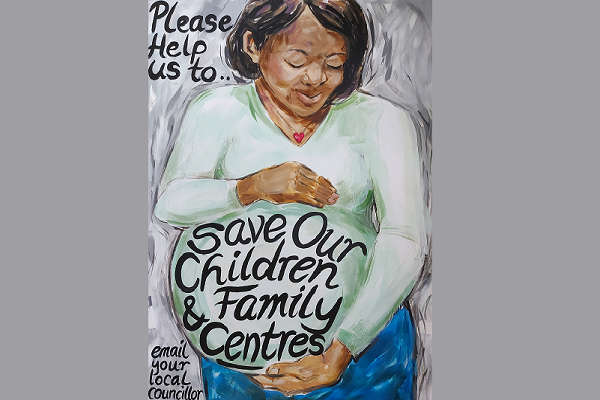 Photo credit - BD21
Over 10 thousand people have signed a petition objecting the proposals.
The petition states: "We call on West Sussex County Council to halt the planned cuts to its Early Help service and reverse the proposed closures of the Children's and Family Centres and Find it Out advice centres across the county.
"The Conservative leadership at West Sussex County Council are proposing the closure of 32 of the 43 children and family centres in the county.
"If agreed, the changes would also see all 12 of the Find It Out youth advice centres close as well.
"We believe that these closures are not in the best interests of children and families across West Sussex.
"They are driven by senseless financial cuts as councils around the country continue to deal with the loss of 60p in every £1 of funding since 2010, inflicted on them by the national Conservative Government".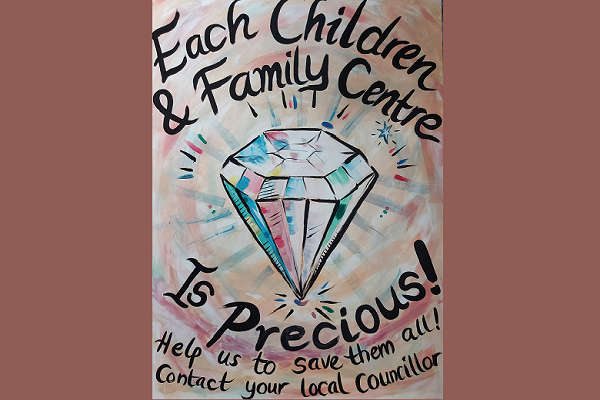 Photo credit - BD21