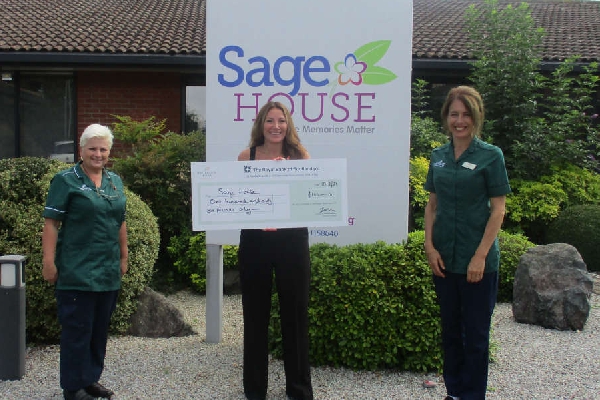 Westergate House made a visit to the Sage House Dementia Hub last week.
The Barchester Healthcare care home travelled to Tangmere for a fund raising event at their garden party.
During the event, a raffle was held, which raised a sum of £166.
Westergate House say it was a 'pleasure' to hand over the proceeds, which will go towards helping local people living with dementia.
They add they understand the complexities of dementia and how unqiue the experience can be for every individual.
They also praised the facilities and services offered by Sage House, calling them "a fabulous resource for our local community"