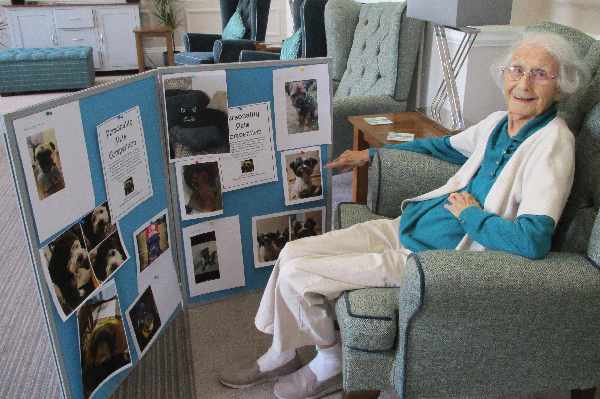 Westergate House Care Home resident Wendy judging the entries
It was competition time at Westergate House last week.
Following a time where it has been difficult to see loved ones and their pets, the residents of Westergate House in West Sussex have been keeping busy by judging a 'Personality Pets' competition.
The contest saw the care home in Fontwell reach out to the general public to request photos of their pets which ressembled a famous person, which would be judged by six Westergate residents.
A spokesperson for Westergate House Care Home said:
" After several days of oohing and ahhing at the delightful pictures, our panel of six residents, who were keen to act as judges, applied their skills and decided on who should win a prize."
Wendy, a resident at Westergate House Care Home said: They are all so good! I want to make everyone a winner!"
First prize went to a pet resembling Davy Crockett, second prize was awarded to a Britney Spears look-a-like and third prize went to a pooch which looks like Winston Churchhill.
The owners of the top three pets were awarded gift vouchers and the care home would like to thank everyone who joined in.