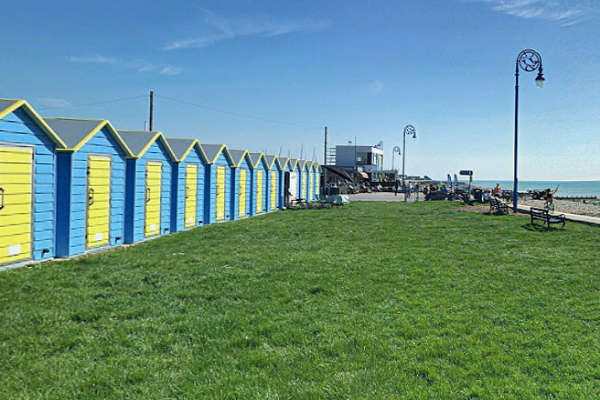 A new study shows the opportunities and challenges of attracting more tourists to Bognor, Littlehampton, Arundel and the surrounding areas, including convincing day-trippers to stay overnight.
Arun District Council commissioned a tourism study in 2021.

The now published Tourism Hospitality and Visitor Economy Study was produced by Hotel Solutions and Tourism South East and says tourism in Arun is 'bouncing back'.

"Arun's visitor economy sector seems to be bouncing back from Covid, benefiting from the staycation boom and a leisure-led market wanting to be by the coast and in the countryside," reads the report.

It's clear tourism is a key sector, with 2018 figures estimating four million visitors to the area. These tourists bring £221 million in direct spending with them and support more than 4,000 jobs. Although day-trippers represent the majority (3.4 million), they spend less than Arun's 600,000 staying visitors – £105 million compared to £116 million.

A third of those who stayed overnight were visiting friends and relatives while the others were on holiday.

The study identified a shortage in holiday accommodation, with around 16,500 beds currently available, but also found 'strong levels of potential interest' from hoteliers and other providers.

Possible new accommodation could include eco glamping or camping sites; a large holiday lodge like a second Butlin's; or 'super cottages' for families or groups.

There is also a 'very seasonal market' according to the study.

Councillors discussed the findings and agreed the council should 'proactively' bring forward more tourist accommodation.
Planning Policy Committee chair Ricky Bower (Con, East Preston) said: "Arun was always known as a London day-tripper's paradise.
"Quite famous people had short stays – Ronnie Barker for one used to have his annual holiday at South Terrace."

Other famous faces have holidayed in the district more recently including Boris Johnson, on a trip to Arundel Wetland Centre, and Amanda Holden enjoyed a 'girls' holiday' to Middleton with celebrity friends.

Mr Bower said the number of AirBnBs popping up in the district had formed a 'key part of the economy' but was quick to acknowledge that 'we can't create a Bournemouth out of something that isn't'.

He also encouraged closer relationships with local colleges, saying: "We have a ready-made workforce coming out of Northbrook."

Speaking on Monday, council leader Shaun Gunner highlighted tourism as one of his main priorities. He expressed disbelief that there aren't more visitors to the area and said council initiatives such as approving new holiday accommodation in Arundel; spending £30,000 on marketing specialists; and using Levelling Up funding was all part of the strategy to boost tourism.

"We are blessed with the South Downs National Park to the north, running through the middle is the River Arun, and to the south is the lovely sea," Mr Gunner said.

"How is it that so few people come to the area?

"Why is this not one of those top destinations you read about in the Guardian for your staycation? It should be, we've got beautiful beaches. Climping has a beautiful beach and Arundel is a beautiful town.

The council is directly invested in getting more tourists in," he said, "This also delivers on the objective of self-sufficiency."

Mr Gunner acknowledged the lack of accommodation and 'very few big hotels' posed a problem for the biggest spenders – those staying overnight.

The main obstacles to bringing holiday accommodation forward include funding, planning, and site availability.