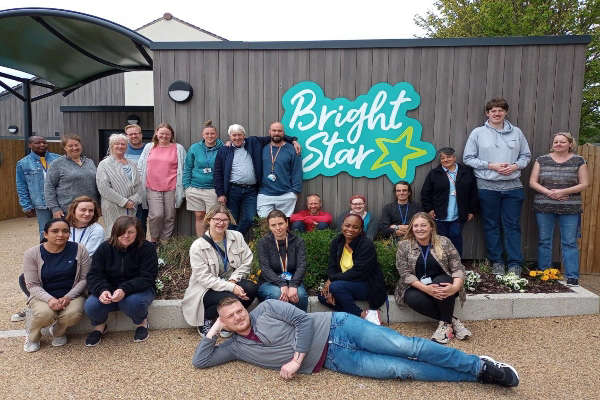 A children's home in Worthing is the latest in West Sussex to be rated outstanding by Ofsted.
It's a significant achievement for Bright Star children's home, which re-opened last year having been completely re-built with state-of-the-art facilities.
Inspectors praised the 'transformation' and the dedication of staff who help the children and young people they care for to make 'exceptional progress.'
Bright Star's success follows outstanding ratings for three other County-Council run homes last year.
It means four out of five recently inspected Council homes all carry the highest rating. The fifth, Breakwater in Shoreham, has recently been inspected and is awaiting its result.
Julian Skeates, Children's Residential Service Lead, said: "To now have four out of five of our children's homes rated Outstanding is totally unprecedented for the county. I am so proud of Bright Star's manager Sharlene and her wonderful staffing team for their absolute commitment to the children they care for, which shines through in the glowing report. This is further evidence of the exceptional love and care given to children and young people in all of our homes."
Bright Star provides care and support for children with complex needs. Some children live in the home on a permanent basis, while others come for short breaks, enabling them to be close to their families.
The Ofsted Report found:
"The children's home provides highly effective services that consistently exceed the standards of good. The actions of the children's home contribute to significantly improved outcomes and positive experiences for children and young people who need help, protection and care."
Regarding the changes to the home, the report states: "Since the last full inspection (in 2017), leaders and managers have transformed the service. The home and gardens have been completely refurbished to a very high standard. All the spaces have been specifically designed to meet the needs of the children living there. This includes having lots of dedicated areas where children can spend time doing the things they enjoy in safety."
The report also found that 'children are at the heart' of the home and their 'safety and wellbeing come first."