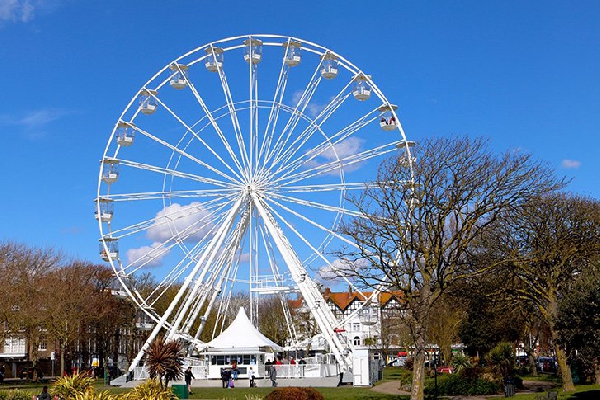 Photo credit: Adur & Worthing council
The WOW (Worthing Observational Wheel) project has been hugely successful over the last couple of years with more than 50,000 people taking rides which gave them spectacular views out to sea and over the town.
With COVID guidelines in mind, this year the Council, working with operator deKoning Leisure, has made a decision to go with a different wheel.
A smaller 33 metre high wheel is currently being constructed on the site between The Beacon and the Beach Office at the bottom of Montague Place and is set to be operational in time for the Bank Holiday weekend.
This model is built with no enclosed carriages, unlike previous models, allowing sea breezes to provide plenty of ventilation. There will be plenty of hand sanitiser stations, enhanced cleaning of the facilities. Staff have completed extra training to keep people COVID safe.
All of this is helping reassure customers that they will have a safe and enjoyable experience while government restrictions are in place.
A spokesman for Worthing Borough Council said: "We are delighted to have the WOW back on the seafront. We are sure this new model will be as popular as the previous structure although there are some days an extra layer of clothing might be in order.
"On balance we were happy to go with the open air ride so visitors will not only get spectacular views but extra fresh salty sea air and for no extra cost!"
Teams began construction of the attraction, similar to the hugely successful ride that was installed in Steyne Gardens in 2018, today with it set to be operational for the weekend.
Details of booking and costs will be confirmed shortly.