Tonnes of Tins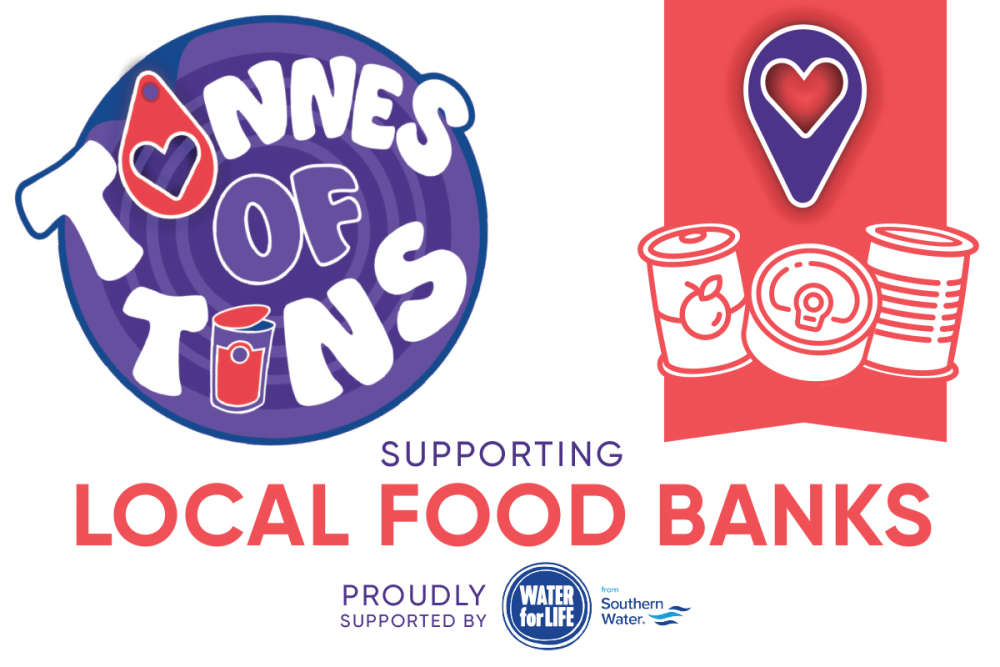 In the last 18 Months over 115,000 three-day emergency food parcels were handed out to specific local authorities in Sussex by the Trussell Trust alone! This does not include support from independent food banks and food waste organisations. Our local food banks are in need of donations, especially ahead of the long summer holiday.V2 radio have teamed up with Southern Water and their Community Partnerships team to launch our Tonnes of Tins Appeal. We hope you can help and donate whatever you can!



How can I donate to Tonnes of Tins?
It's easy! You'll find our collection baskets in local donation points across Sussex, simply pop your cans in as you leave, and we'll do the rest. Your donations will be dropped off at foodbanks across the county, just in time to support families during the upcoming summer holidays, when children aren't able to get a hot meal at school. The additional demand leaves food bank stocks depleted.
Find your nearest donation point.
What if I can't get to a donation point?
If you can't get to one of our donation baskets, but you'd still like to support our appeal, you can do so by donating to our Just Giving page. We'll use the money to purchase the tins on your behalf and drop them off at the food banks with the rest of our donations.
You can donate here.
Who will benefit from your donation?
We have selected a few Food Banks across the county, both Trussell Trust & Independent food banks, to benefit from the Tonnes of Tins that are donated:
- Bognor Regis Foodbank
- Littlehampton Foodbank
- Foodbank PO9
- Worthing Foodbank
- Haywards Heath Foodbank
- Horsham Foodbank
- Crawley Foodbank
- Whitehawk, Brighton Foodbank
- UK Harvest, who work with a number of foodbanks who will be distributing to their network
How else can I get involved?
We'd love for you to help us spread the word on social media. Let us know when you've made a donation by tagging us and by using the hashtag #tonnesoftins.
You'll find us at @v2radiosussex
Setup your own collection point
You may be in a position to be a proud supporter of this appeal and organise your own collection, that you can deliver to any one of our official donation points above.
Please download your Proud Supporter Partner Marketing Pack here!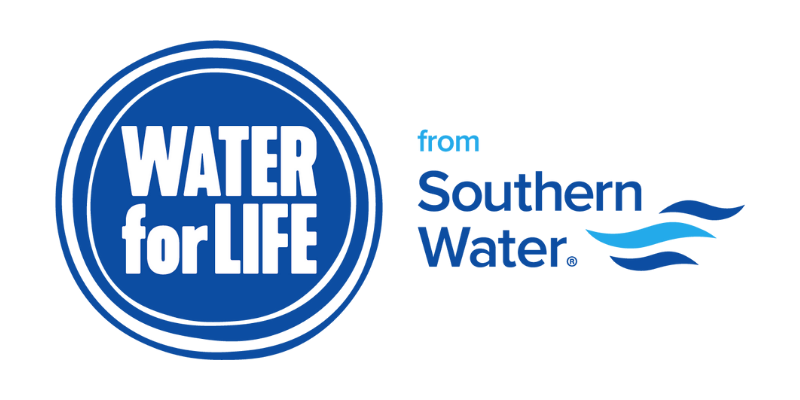 Proudly supporting Tonnes of Tins Campaign
Southern Water are proud to be supporting V2 Radio's Tonnes of Tins Campaign, which aims to collect as many tonnes of tins as possible for our local foodbanks, as part of our #HeretoHelp campaign, supporting our local communities.
Our employees across the region will be rising to the challenge too and joining the appeal, to drive support to our local foodbanks. We can't wait to get started!
During the past 12 months we have been working with our employees, customers and young person's panel to distribute £340K in Community grants across our region to support local projects. Feedback from our local charities and panel told us how much they cared about tackling food poverty so we are proud to support this campaign by V2 Radio.