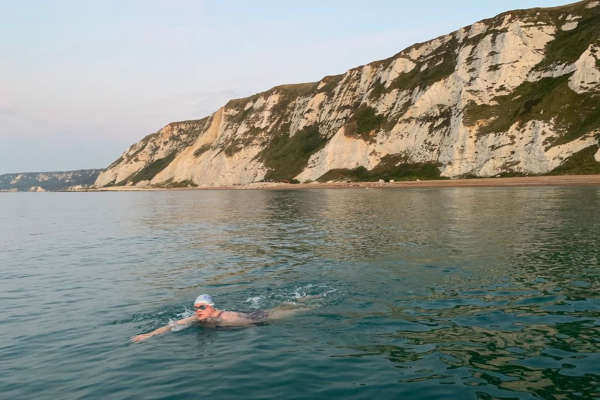 Photo credit @JoannaStockoe on Twitter
Dr Joanna Stokoe MRCP FRCR MD, Consultant Clinical Oncologist at The Sussex Cancer Centre has completed her epic challenge of swimming the English Channel to raise money for Sussex Cancer Fund and the Roy Castle Lung Foundation.
Setting off from near Dover harbour at 6.20am last Thursday, she arrived at the French coast just south of Calais in pitch darkness at around 9.45pm.
While she said conditions were calm to begin with, Joanna explained she was battling the tide as the wind picked up to 20 knots (around 23mph) towards the end of her journey.
Jo battled through changing tides to finish the 21 mile distance in 15h 29m and has raised over £12,500 for Roy Castle Lung Cancer Foundation and the Sussex Cancer Fund.
Issues with the tides and the wind were not the only issues Joanna faced on her journey across the Channel - with her arm feeling sore after three or four hours into the marathon swim and also being stung by jellyfish along the way.