Double Up for Dementia Support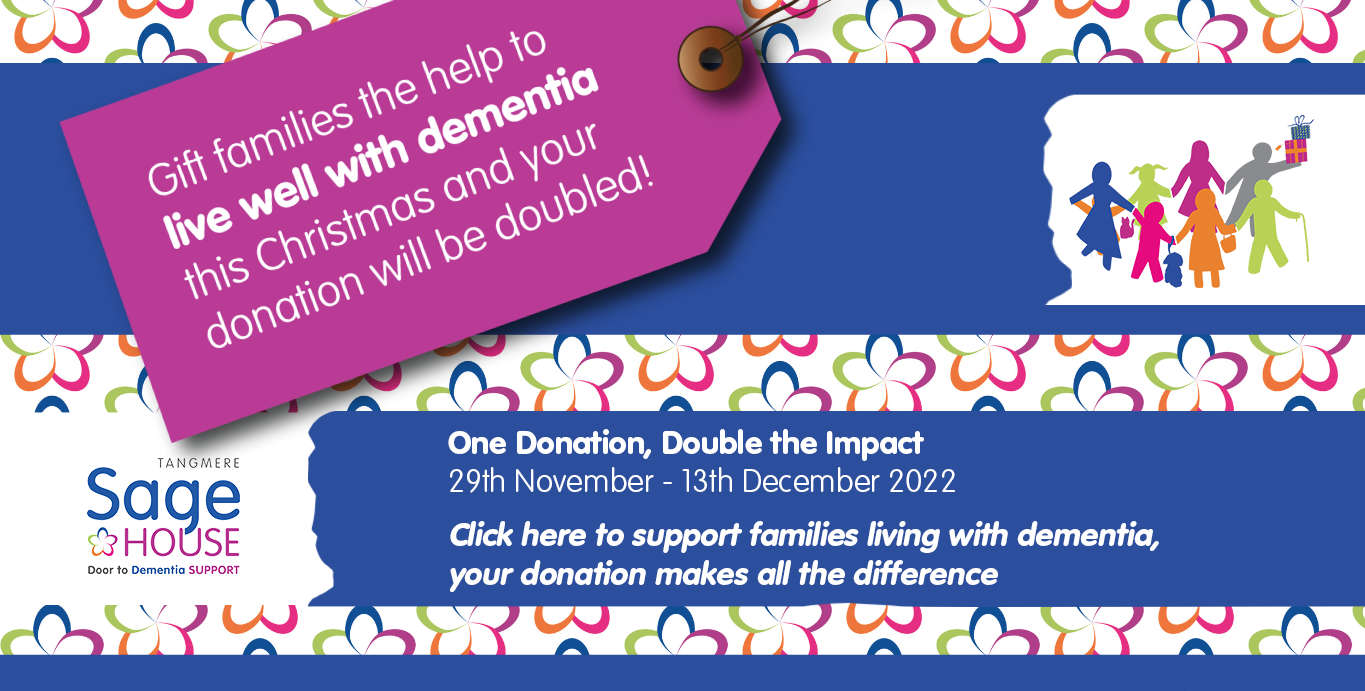 A Christmas fundraising appeal with a difference – where ONE DONATION can have DOUBLE the IMPACT for families living with dementia.
Dementia affects the whole family; partners, children, and even close friends of someone with dementia can find themselves in new roles as carers, alongside the huge emotional impact of a diagnosis.
Through donations from public support, local charity Dementia Support is making a difference to families living with dementia. This Christmas there is a wonderful opportunity to make your support and impact go even further.
Every DONATION made to Dementia Support from Tuesday 29th November until Tuesday 13th December will be DOUBLED by our kind match funding champions, which this Christmas with the challenging economic climate means your donation can have double the impact for families who depend on these services.
To gift families the help to live well with dementia this Christmas and have your donation DOUBLED, please visit: www.dementiasupport.org.uk/donate or, donations can be accepted by post or in person at Sage House.

If you, or someone you know is affected by dementia, and you would like support or more information on any of their services offered at Sage House, please call 01243 888691 or visit www.dementiasupport.org.uk