East Beach Cafe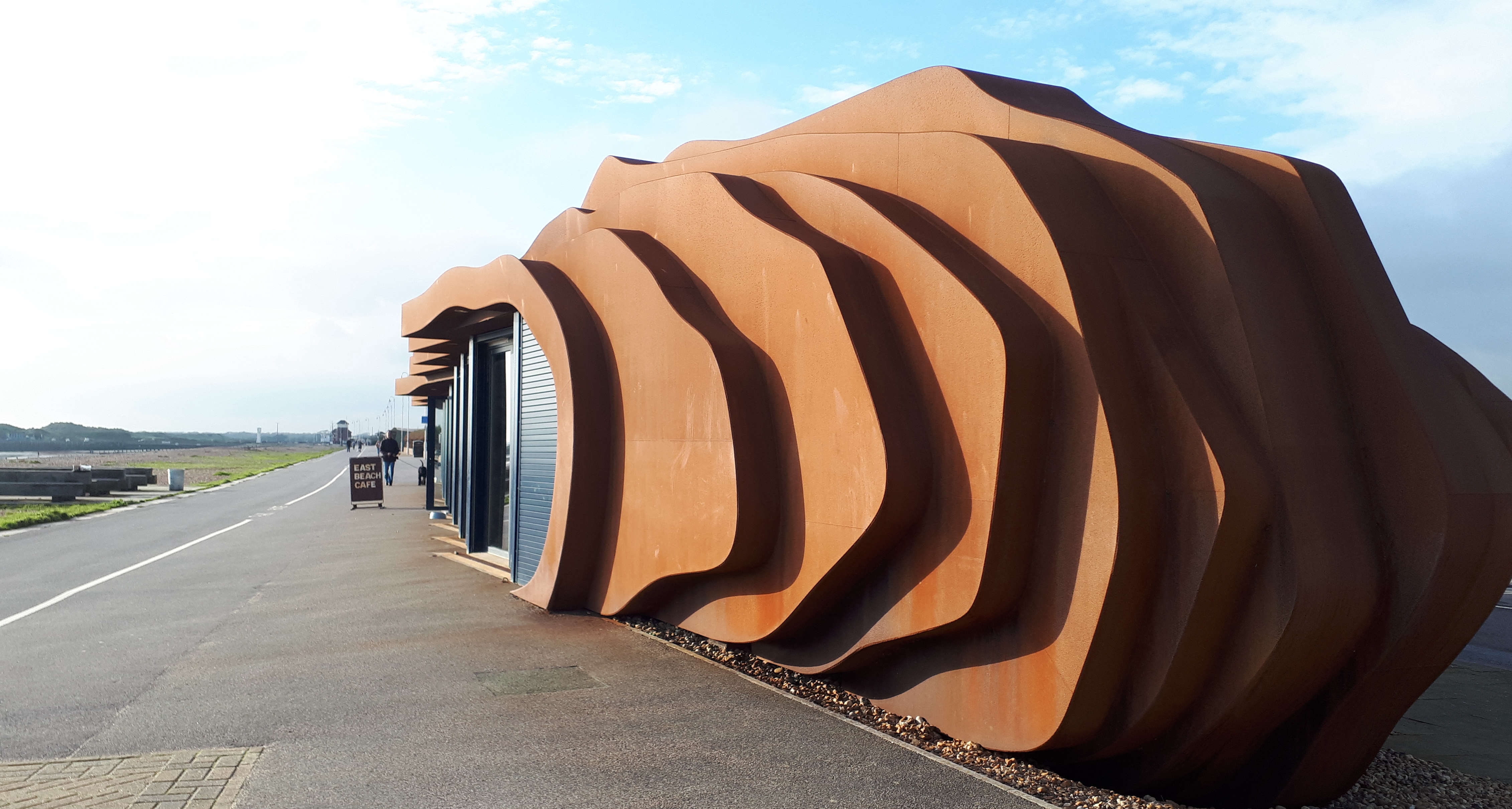 East Beach Cafe, on the seafront in Littlehampton, is one of our favourite stopping off places for lunch or an afternoon snack during the summer months, but this was the first time Mrs B and I had visited for dinner in the evening.
On a chilly February evening, the venue transforms itself from a classy seaside cafe, in to a cosy and welcoming bistro restaurant. As we arrived the crescent moon reflected on a shimmering sea - the cafe's location is amazing; you really can't get much closer to the beach than this! Inside, gentle undulating lights reflect pastel cololurs on the cafe's remarkable internal architecture, making you fell like you really inside a giant friendly seashell!
We were greeted by Siabhon, the cafe's manager, along with her very efficient team, and shown to our table in the middle of the restaurant. Every table was occupied - a sure sign that the good people of Littlehampton know a great eatery when they find one!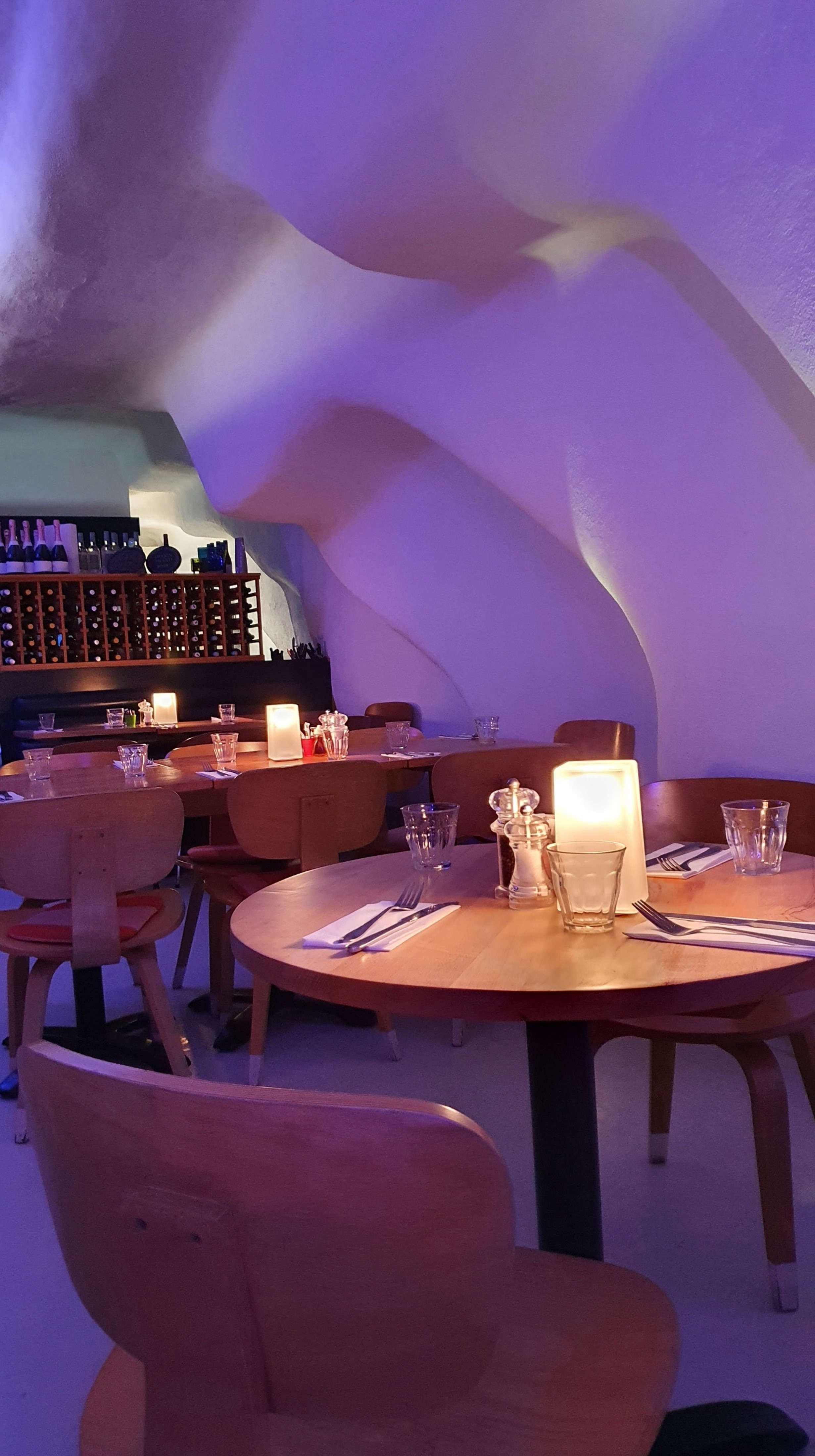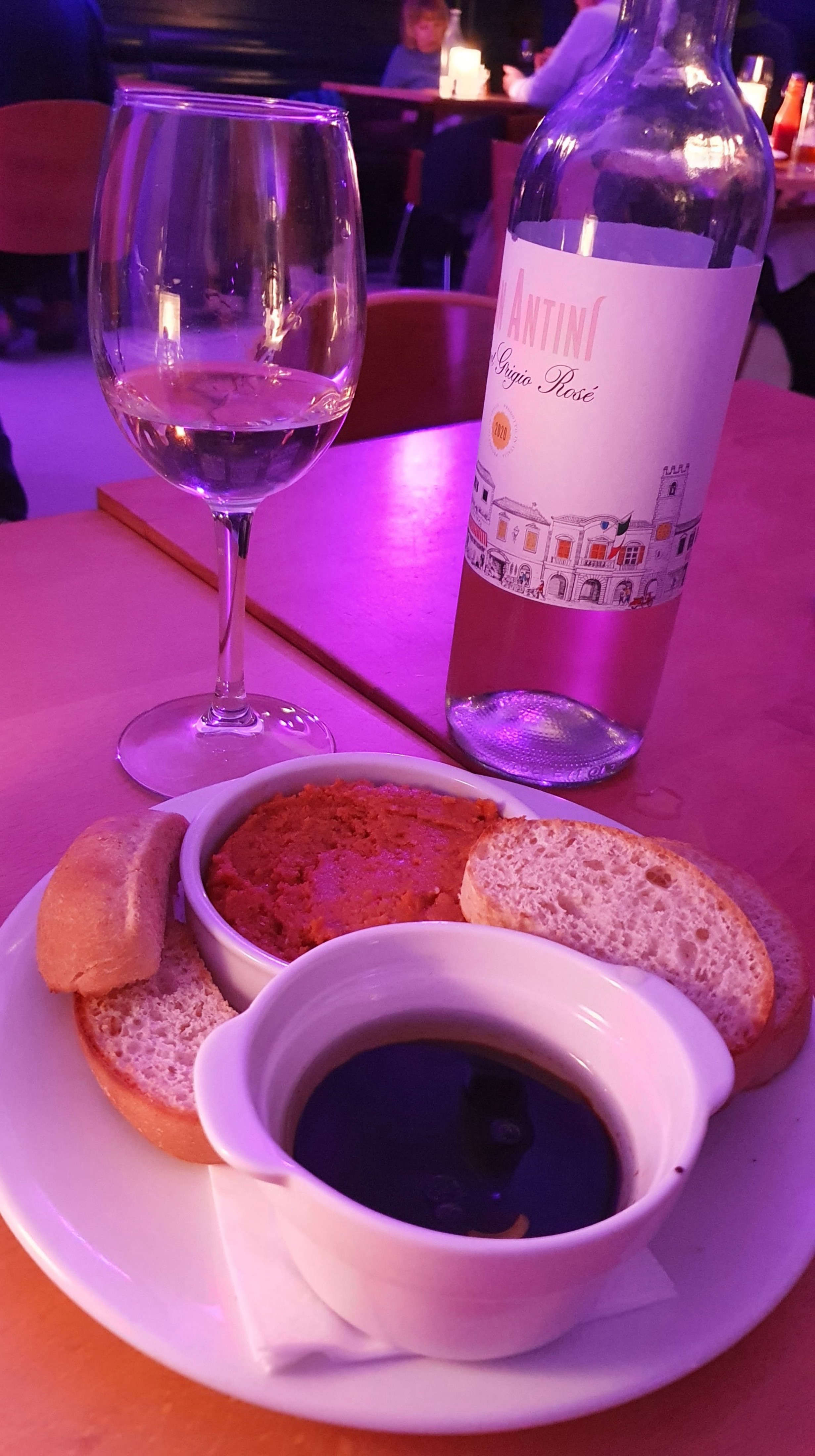 The evening menu, Siabhon told me changes roughly every six weeks with the season, is just as welcoming: a fine choice of dishes, with several fish specialities such as salmon and swordfish - as you'd expect when you're only a few yards from the sea - as well as Thai Green Vegetable curry and other equally tempting delights.
After a tasty sharing starter of humous, bread and oil dips, Mrs B found a delicious bottle of rose wine on the wine list, and we set about choosing our main meal. It was a Friday night, so what else but to sample their famous traditional beer battered fish and chips with pea puree and tartare sauce. Mrs B went for the chicken schnitzel, fried egg and roasted red pepper sauce. Yum!
I can report that the fish and chips was excellent; beautiful flakey white fish, full of taste and lightly fried in a crisp batter. Not a hint of greasiness - in fact, the "newspaper" on which the fish was, was bone dry. And another nice touch...the history of this classic British dish was actually the story printed on the newspaper bed - I wonder how many people notice that?! I also got to sample a very small slice of Mrs B's chicken schnitzel, which was also superb. I'll probably order that next time!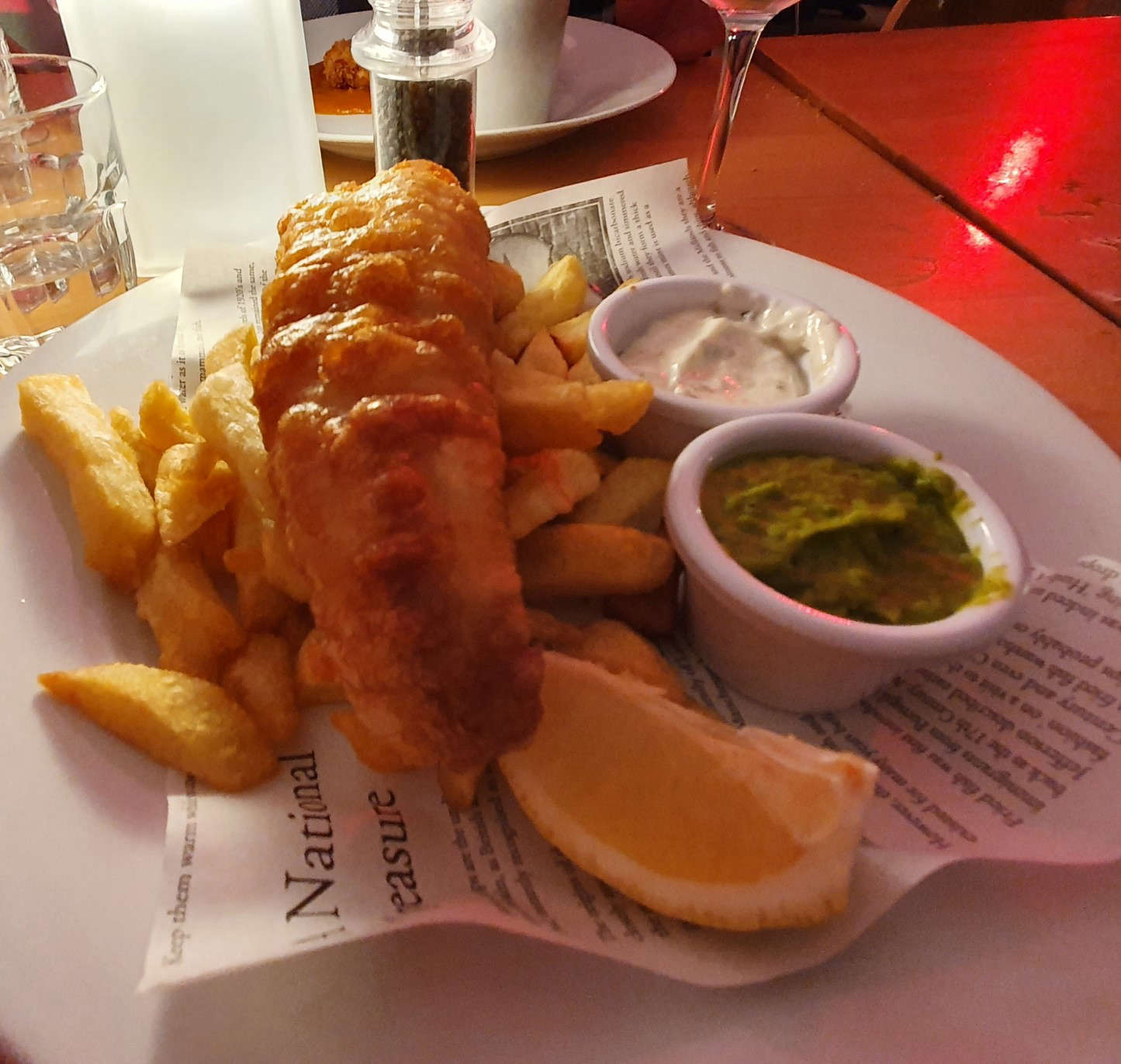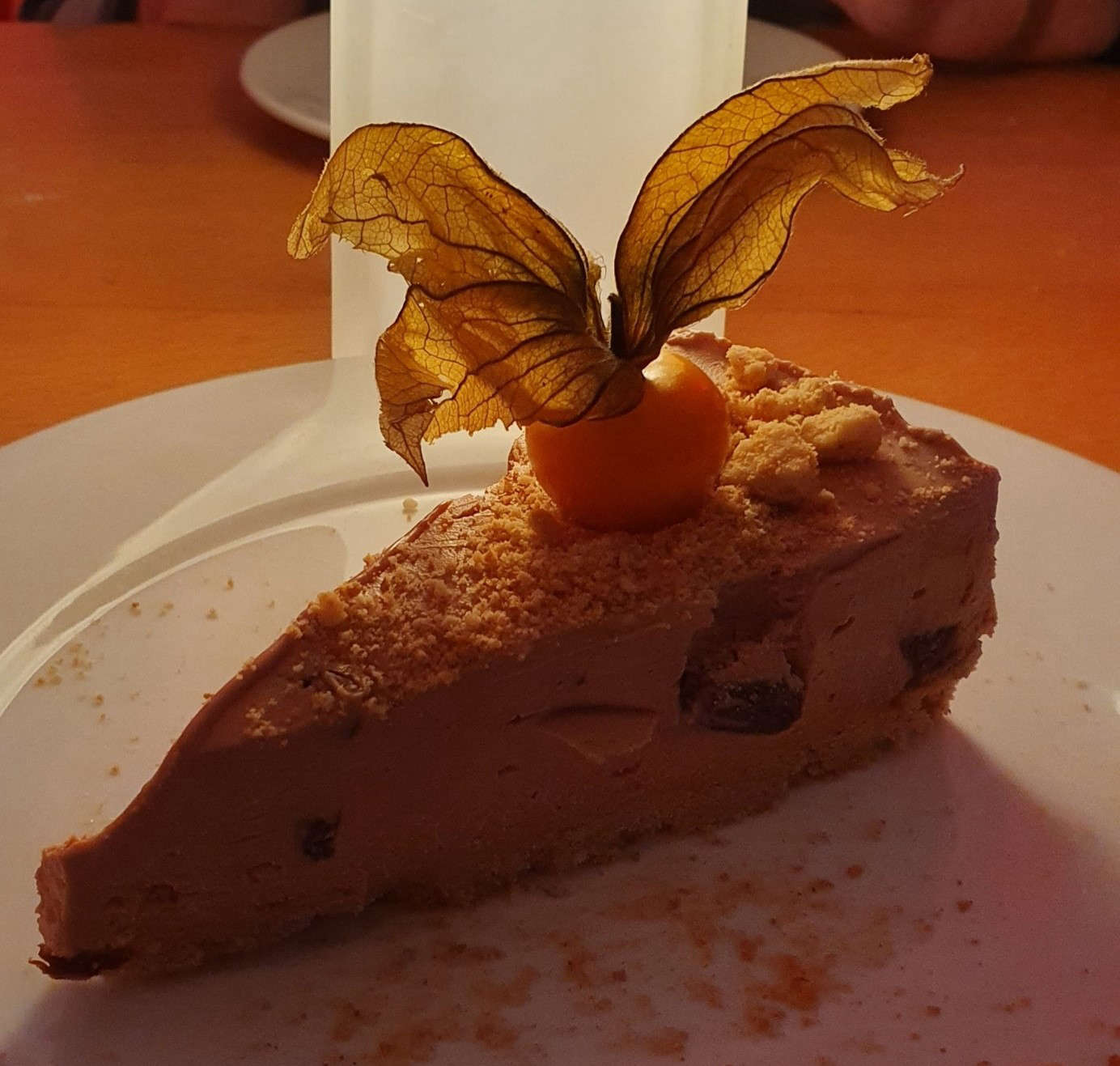 The choice of sweets was equally tantalising; I couldn't resist the Baileys, chocolate & raisin cheescake, while the Dame Blanche (vanilla ice cream, whipped cream, and warm molten chocolate) went down nicely for Mrs B, with a cappuccino to follow.
The East Beach Cafe is a real treat - by day it's a stunning and unique venue on the outside, less than a stone's throw from the sea, and at night a hidden gem of gastronomic delights! We'll certainly be making a return visit very soon!
Neale Bateman
01903 731903 - East Beach Cafe Website - East Beach Cafe Tripadvisor
East Beach Cafe Facebook - East Beach Cafe Instagram