Handy Hints for your New Year DIY

When you want to get your New Year DIY on, there are a few things that you need to consider, and hints & tips are always worth having to hand!
We've put together a few handy hints, with Gibbs & Dandy, to help you in your DIY endeavours!


When planning to lay new flooring, give your walls a freshen up before it's laid to prevent getting paint on the new surface. Why not give your radiators a new lease of life too? A lick of paint can work wonders, just make sure you use heatproof paint!
Talking of painting, using baby oil will get paint residue off of your skin nice & easily. You can also pop a paper plate under paint tins to prevent drips in your home. However, if you do get paint where you don't want it, you can rub linseed oil on old paint spills and they'll soften right up, then you can scrape them off!
Save yourself some time by wrapping brushes & rollers tightly in clingfilm, rather than washing them after every coat. When you have paint left over in the tin, add a couple of caps of methylated spirits, replace the lid, but don't stir it in until the next time you go to use it. This will keep your paint usable. And finally, if you find paint fumes overbearing, add a touch of vanilla extract to your paint.
If squeaky doors & floorboards are annoying you, sprinkle some talc on the door hinges and between the floorboards to mute them.
When cutting delicate fabrics, dip your scissors in to boiling water to make it easier to cut right through the fabric.
Rather than paying out for rug gripper, use double-sided tape to keep your rug in the perfect position!
The noise of a dripping tap disturbing your beauty sleep? Tie a length of dental floss or string to the dripping tap, meaning the drip will run directly along the floss/string into the plughole.
Want to create a feature wall quickly and easily? Use masking tape to create a stencil. It won't leave a mark, and your lines will be crisp & clean!
Decking stain brushes or pads can be substituted for a regular broom, saving you money and time spent trying to find the "right" one to give your decking a new lease of life!
If you've got kids who love to draw everywhere, including your walls and floors, use chalk paint on your wall to give your kids an area where they can draw freely!
Talking of kids, we all know how quickly their favourite things can change, so why not use chalk pens on mirrors to create non-permanent murals? Can easily be cleaned off and the latest favourite thing can be created in its's place!
When you hang something and you want to ensure that your screws don't come undone, add a drop of clear nail varnish to the hole just before you finish tightening the screw.
Also, when hammering nails in to wood smoothly, rub the tips of the nails with soap to make this happen!
Uneven floors got your furniture wobbling about? Use felt floor protectors on the chair or tables legs as needed to lengthen them!
A raw scratch on dark wood furniture can be covered perfectly with strong coffee or the right colour shoe polish.
If you find a dent on unpolished wood, add a touch of water, pop some brown paper on top, then iron. The dent will pop right out!
Want to get that Instragram worthy picture of your roaring fire in your woodburner, but soot is covering the glass? Use scrunched up newspaper dipped in vinegar & ash to clean the glass, it'll come up shiny and clear without the need for expensive cleaning products!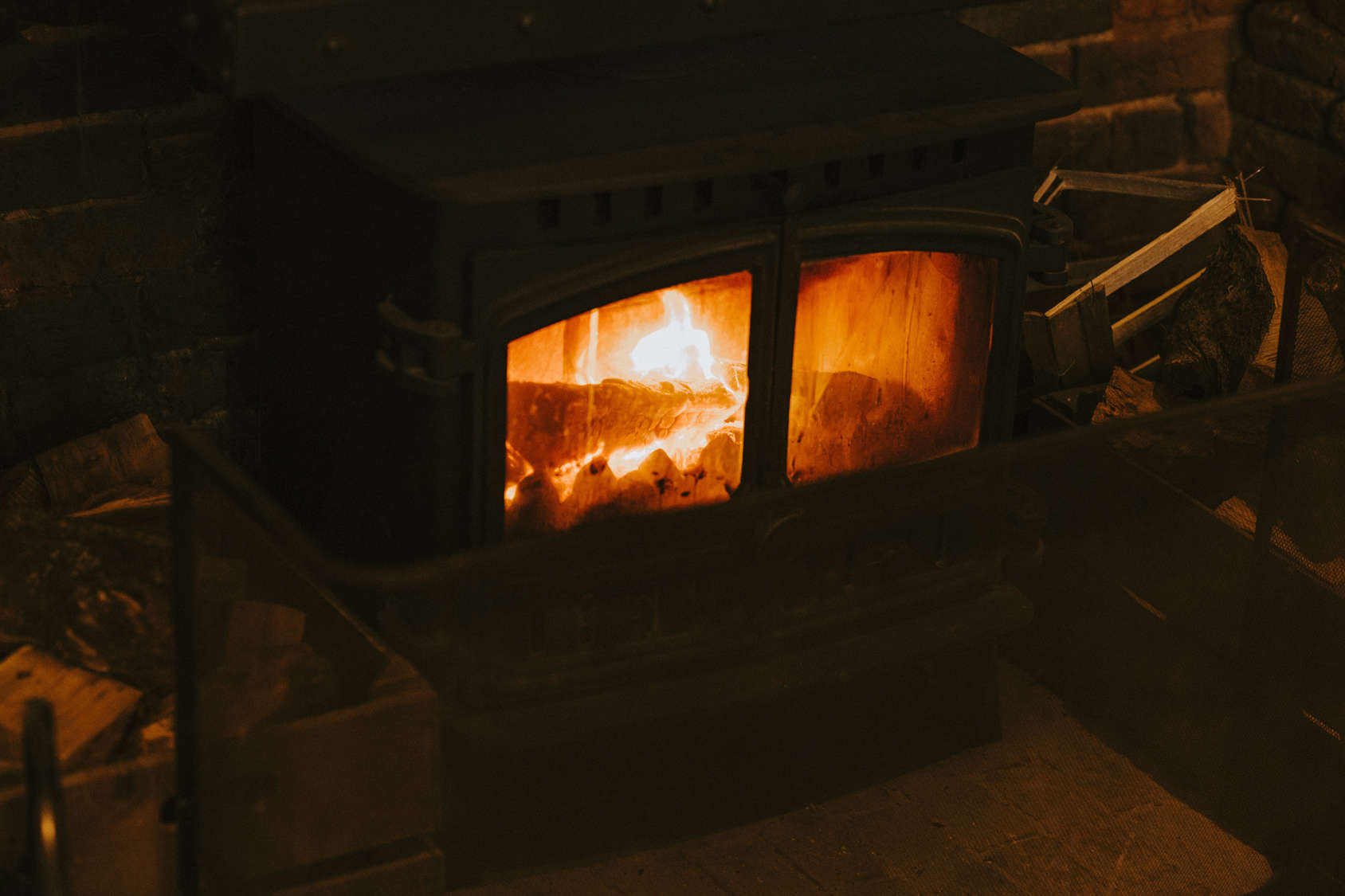 Always keep a torch to hand when tackling DIY, incase something shorts or you come across an issue!
Do please remember that whatever the DIY task you're taking on, safety must always come first, so always turn off your electrics!
Above everything else, know when it's right to call in a professional! Nobody wants to waste time, effort and money trying to do something that you need a professional for!
For more Handy Hints from Gibbs & Dandy, to use their Build Aviator to help you nail your DIY project, and for all your DIY materials, make sure you check out the Gibbs & Dandy webpage or visit your nearest store!