Midpines Cafe at Denmans Garden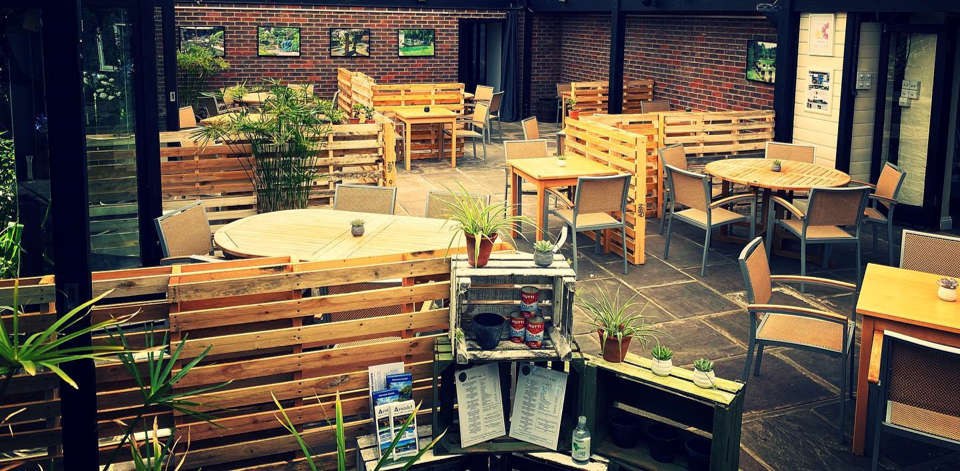 Upon arriving at the beautiful location of Midpines Cafe we were welcomed by friendly staff, an array of amazing smells & sights – the cakes on display look divine. The cafe has different areas to sit, relax & dine, with the outside seating making it almost feel like you're on a European holiday.
We booked for mid-morning, and were looking forward to a cooked breakfast, but the menu read like a dream. Plenty of items stood out and made our minds up about coming back several times to sample all the dishes. Particular items that caught our eyes were The Asian Salad with red cabbage, carrots, spring onions, chillies & coriander tossed in a gozu peanut dressing, the Fishermans plate with homemade salmon pate, smoked salmon & horseradish crème fraiche, fresh salad & crusty bread, not forgetting to mention the scrumptious looking bakewell cake.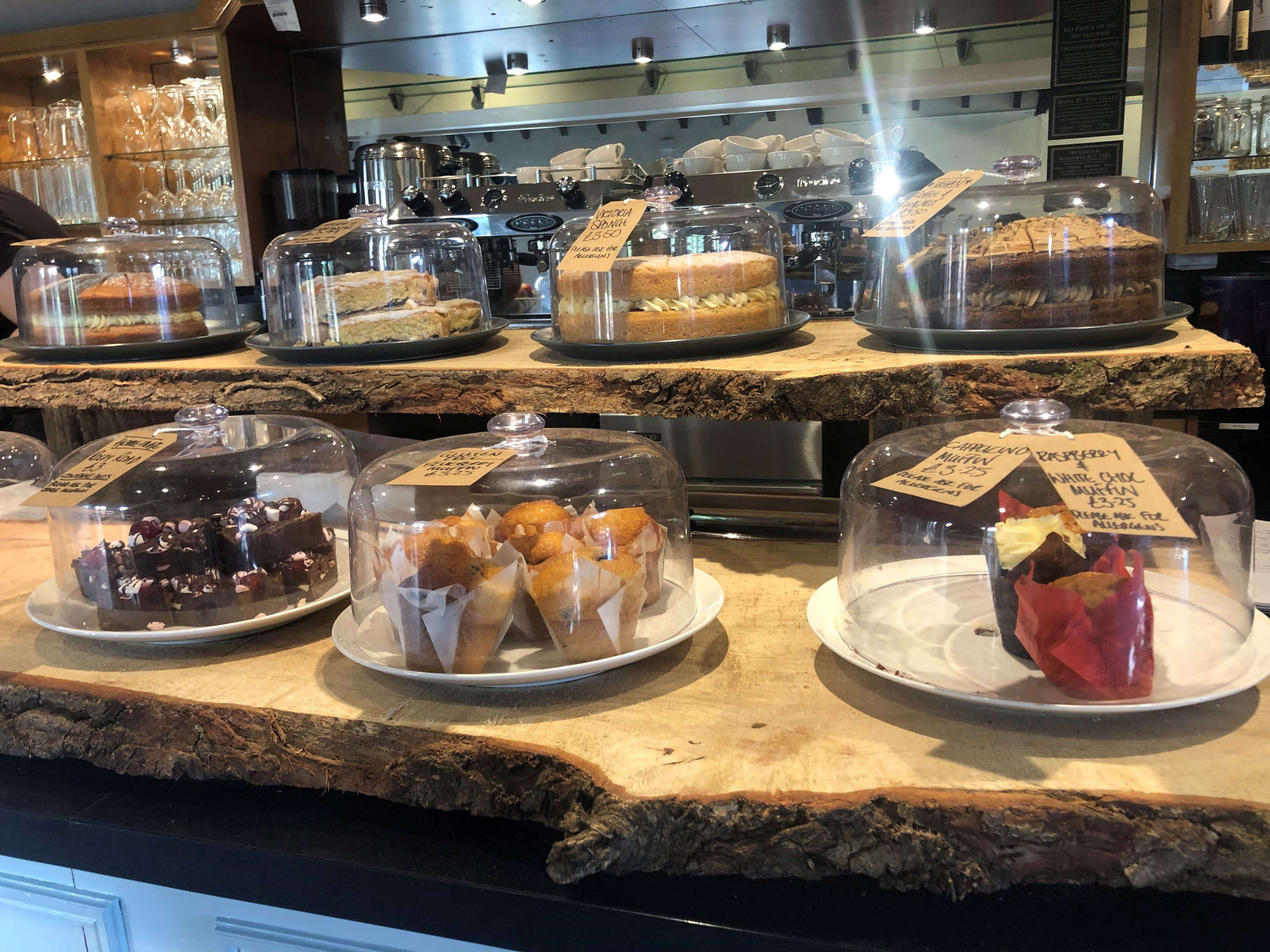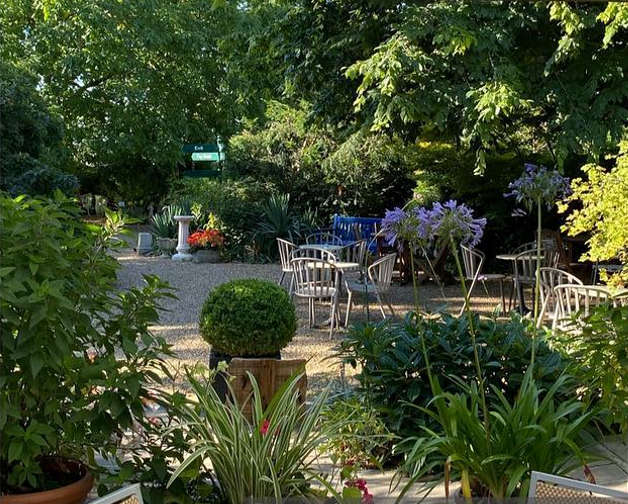 When we were presented with our "Morning Glory" breakfast, what a Glory it was – 2 succulent sausages, 2 slices of thick cut bacon, fried egg, Midpine hash, portobello mushroom, roasted tomato, baked beans and sourdough. An oral delight!
We both went in not very hungry, after a breakfast show of scoffing biscuits, but the taste of each element was so divine, it was so divine it would have been rude to leave anything. Milly said it was the best sausage she has ever had in her mouth. I'm not usually a fan of hash browns, but the Midpine hash was light, fluffy and incredibly flavoursome.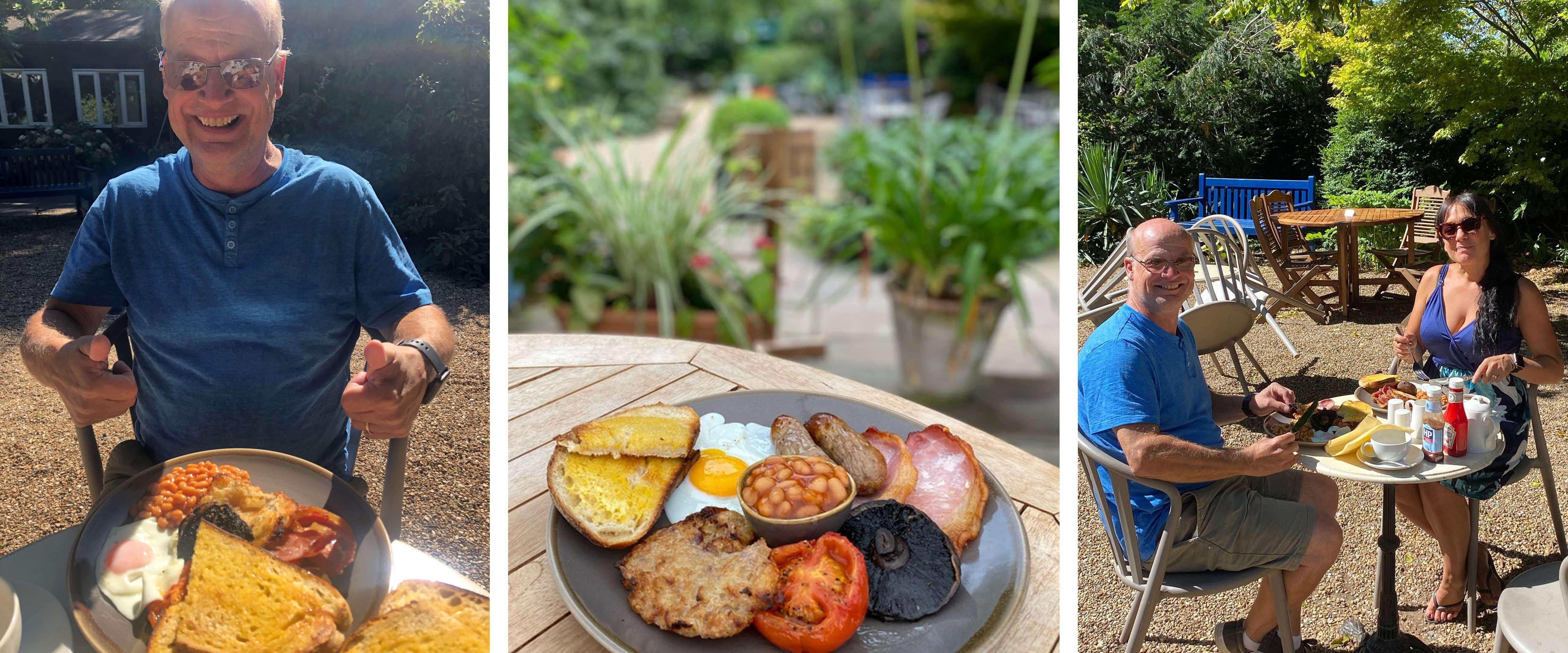 After our feast, we met with Ross & Adam Stevens, the owners of Midpines Cafe, which opened at Denmans Gardens only last month. Both have worked in hospitality for many years and they also got married last month (apparently, they like a challenge)
All food at Midpines Cafe is cooked in-house, with an emphasis on a varied, simple menu – inspired by dishes they have come across on their travels. They use fresh local produce, with the coffee coming from Cast Iron Coffee Roastery, which is based in Westhampnett, and do all they can to be sustainable and recycle. Their website promises a taste explosion with great flavours with little fuss and they certainly delivered! With the chefs currently putting together their Winter menu, we can't wait to see what'll be on offer!
Breakfast is served from 9am Mon-Sat & from 10am on Sunday. PLUS, they also have afternoon tea available, and you can get afternoon tea for 2 at half price on the V2 Voucher Shop now!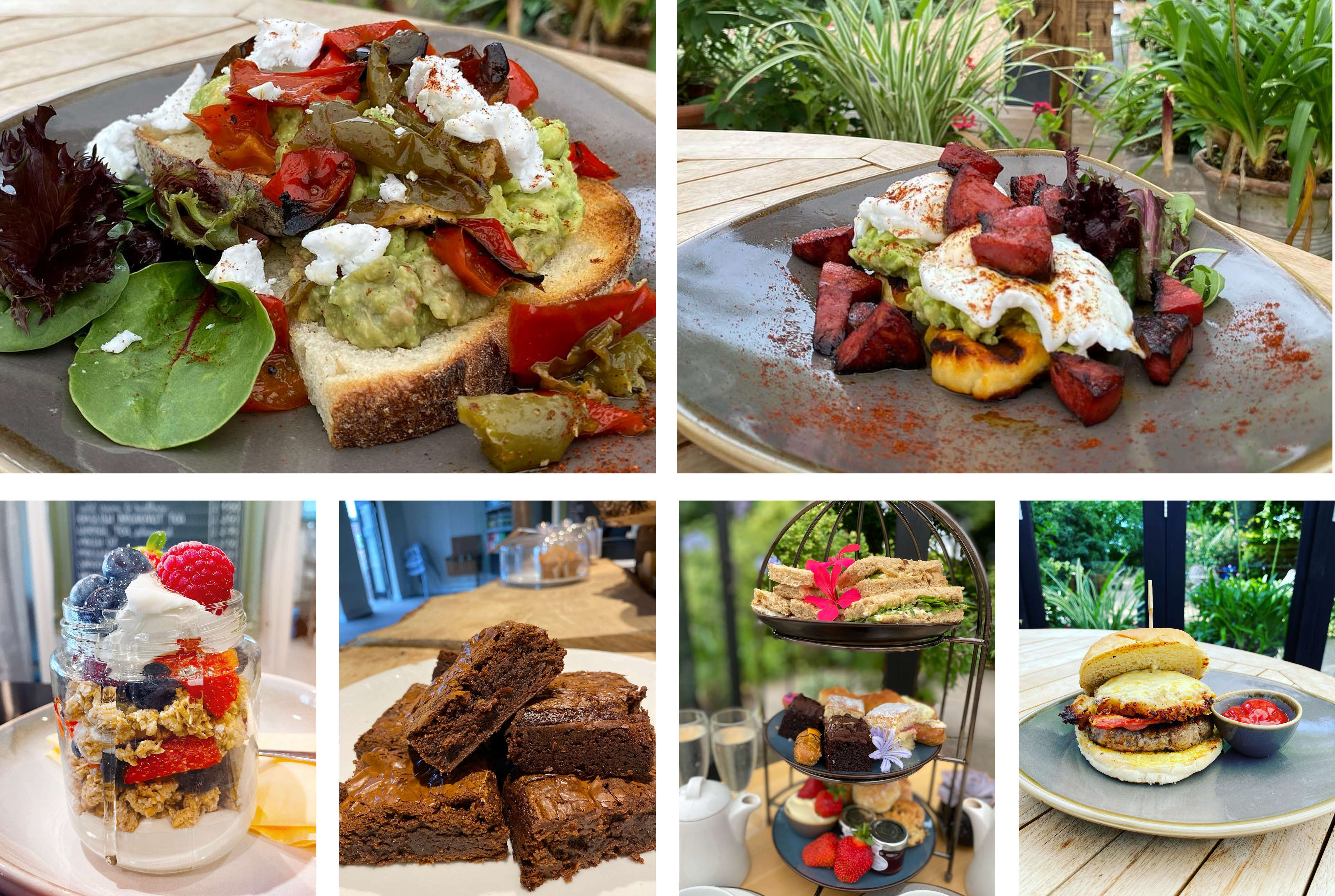 Milly & Crouchie
01243 256621 - Midpines Cafe at Denmans Garden Website - Midpines Cafe Tripadvisor
Midpines Cafe Facebook - Midpines Cafe Instagram