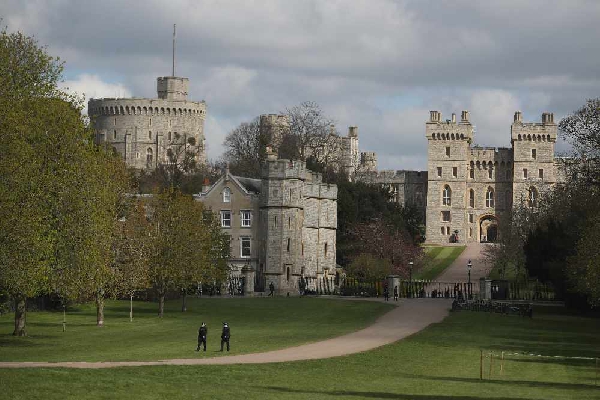 PA Wire/PA Images - Windsor Castle
Civic flags across Adur and Worthing will remain at half mast for the funeral of the Duke of Edinburgh, Prince Philip tomorrow (Saturday, 17th April 2021) and leaders will join residents in observing a minute's silence.
The silence, in memory of the duke, will take place at 3pm on Saturday shortly after which his funeral will begin at St George's Chapel, Windsor Castle.
Yesterday, the leader of Adur District Council, Cllr Neil Parkin, and leader of Worthing Borough Council, Cllr Daniel Humphreys, said they would be observing private minute silences to reflect on Prince Philip's decades of public service.
Cllr Humphreys said: "I will be joining with thousands of other residents of Worthing in privately remembering the Duke at 3pm. I think we all owe him a great debt for the incredible service to public life he gave this country and the Commonwealth. He was a beacon for us all in that respect.
"This borough is united in sending the Queen and the entire Royal Family our condolences for their loss and our respect on the most difficult weekend ahead."
Cllr Parkin added: "I had the honour of meeting the Duke twice at Buckingham Palace and I will cherish those memories."
The Mayor of Worthing, Cllr Lionel Harman and the Chairman of Adur District Council, Cllr Andy McGregor have sent individual letters of condolences from their respective communities to the Queen and the Royal Family.
The period of national mourning ends after the funeral and civic flags will be raised to full mast on Sunday.