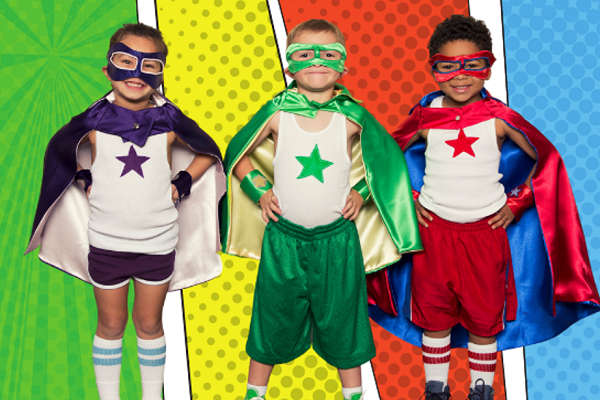 Dads from the local Bognor area have the opportunity to take part in an amazing free Football and Child event as part of the 'Even Superheroes Need A Dad' campaign run by Aspire Sussex's 'All About Me' project
Dads who are out of work and who want to make steps towards employment or learning are invited to book to come along to this event with their child on Saturday 27th November 2021
The 'All about Me' team are delighted to team up with Bognor Regis Town Football Club to offer a unique experience. The club will provide a day of activities, led by head coach Robbie Blake who has played over 500 football and premiership league games. Tesco Superstore in Bognor Regis will also contribute to this community event by providing a range of healthy snacks, drinks, and lunch for those attending.
The day will start with Robbie Blake and a member of the team teaching the dads and their children ball skills and tricks, which will then be used in a friendly match. Next, they have a tour of the stadium and changing rooms, followed by relaxing in 'Seasons', their exclusive facilities, to have lunch and watch a premiership football game on the television. To top this day off, the attendees will be invited as VIP guests of the club to watch the 'Rocks' match against Hornchurch FC.
Spaces for this amazing and unique experience are very limited with spaces for just ten dads and their children to attend. These must be booked in advance to avoid disappointment. Bookings can be made via the Eventbrite booking service (www.eventbrite.com), searching for 'Even Superheroes Need a Dad' or call us on 01243 850717.
The campaign by Aspire Sussex 'All About Me' project is in response to the feedback gained from the Dad and Child rock climbing event held in the summer at the Arena Sports Centre, Bognor Regis. This reinforced the evidence that unemployed dads are less likely to reach out and connect with organisations who offer employment support through traditional routes. The team's innovative approach to deliver shared experience events provides ways to engage this hard to reach group and support them to develop their skills and employment
opportunities. The 'All About Me' project is funded by the European Social Fund and the National Lottery Community Fund. They have been running since 2018 and are proud to offer a person-centred approach to all individuals, who are long term unemployed, that can enable them to overcome barriers that prevent them from moving forwards.