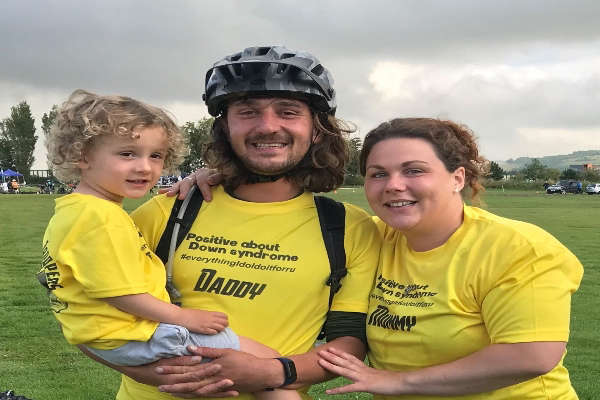 This year's Bognor 10k race sees a record number of runners raising money for the local children's charity, The Sussex Snowdrop Trust who support children who have a life threatening or terminal illness.
Shona Paffey from 'Stronger with Shona' explains, "One of my best friends, Kate Portlock's son, Rupert sadly died in November 2021. The Snowdrop Trust has been with the family every step of the way from his diagnosis and the family have been supported with counselling throughout. I signed up to run the Marathon for charity this year and I thought I would use my fitness business and connections to get people out running and focus on the Bognor 10k. I am delighted that 60 people have signed up for this challenge and we hope this raises huge amounts for the charity who have and continue to be so important to my friend and many other families in the area. "
Kate and Sam, Rupert's parents recently took part in the charity's annual walk at Arundel Castle Estate Park sporting a yellow t-shirt with friends and family. Mum, Kate comments," I hope to see a sea of yellow t-shirts on the race day – all running in memory of Rupert. Yellow reminds me of sunshine, hope and happiness. The Sussex Snowdrop Trust are the most incredible charity ever. They have helped and supported us, and continue to do so to this day!
Rupert's wonderful nurse visited us every week at home and ensured Rupert was thriving, and well. This gave us 4 months together as a family and provided us memories to last a life time. This unwavering support continued despite covid restrictions and the home visits made life much less stressful for us as a family.
From Rupert's diagnosis, until now we have been supported by the counsellor at The Snowdrop. As Rupert's mum, the loss and pain I have experienced has, at times, crippled me. The dark clouds of grief are horrendous, and debilitating. I feel I owe my life to the counsellor, I honestly don't know where I would be without him. I know that no one ever wants them to imagine themselves in our position, but, if the worst ever happens we are so lucky to have such an incredible charity locally. To pick you up, care for the whole family, and to hold your hands through the darkest days.
Rupert was the most happy and content baby ever, he was the greatest gift given to our family. He loved music, cuddles, his big brother reading him stories and babbling away to his Percy the Penguin toy! Out of his big eyes poured love and trust, and he had the most beautiful red hair.
Rupert was born with a heart condition which required surgery when he was 4 months old; he underwent surgery on 23rd November 2021 which was a lot more complex than anyone had predicted. Despite the wonderful medical teams caring for Rupert, his precious little body was given challenges it couldn't overcome. Tragically, our beautiful baby Rupert died on 29th November 2021 at The Royal Brompton Hospital in London, with Sam and I wrapping him in our love. It is amazing that all these people are coming together to help others for the Bognor 10k. I couldn't be more proud of my great friend, Shona."
To donate to help The Sussex Snowdrop Trust - https://www.justgiving.com/fundraising/shona-paffey1 www.thesussexsnowdroptrust.com