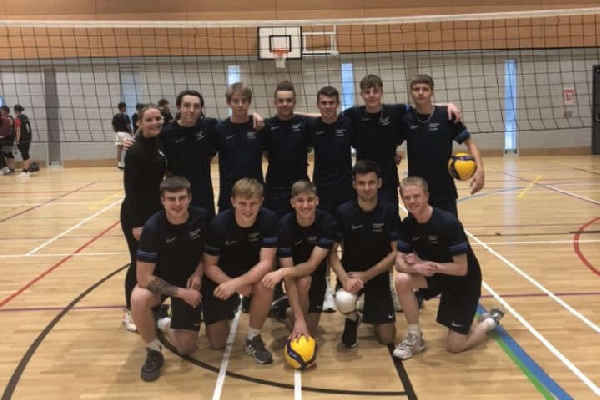 Chichester College's men's volleyball team have won their first title, just weeks after their formation.
The team were crowned champions at the South East Regional finals on Wednesday (10 November), after maintaining an unbeaten streak throughout the competition.
It means they will go on to represent the region at the Association of College's National Finals in April.
Nicola Holmes, sport lecturer at Chichester College, said: "We're so proud of the team, they played really well in each game and put in some fantastic performances.

"The team is new to the college this year, which just adds to the sense of achievement and pride we have.

"They were led by Cam Cooke, who plays for England. He showed great leadership throughout the competition, leading the team all the way to victory and to nationals.

"We're so excited and can't wait to represent our region against the best teams in the country. Bring it on!"