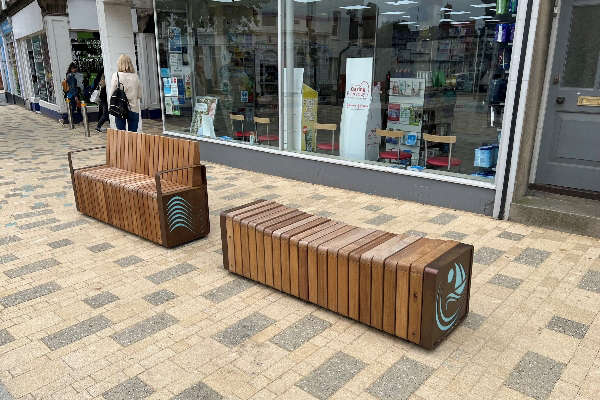 A project to make Littlehampton Town Centre more welcoming is nearing the half-way mark with work expected to be finished in time for Christmas.
The transformation to date has been given the thumbs-up from traders who have praised the new paving and planting, along with other improvements being delivered.
The latest news on the £3.5 million project is as follows: East Street and the eastern and western ends of the High Street are finished, with work on the middle pedestrianised sections underway.
The newly pedestrianised section of Clifton Road with two trees and cycle rack has also been completed.
The road system has changed at the junction by Lloyds Bank with the removal of the traffic island. The western end of the High Street has been reduced to a single lane to widen the pavements
Parking bays outside Littlehampton United Church have changed direction so they are now parallel with the road and pavements and the access road to Manor House car park on Beach Road has been permanently closed.
Planting is now underway and post boxes have moved across the road from outside the arcade to outside the former Barclays Bank. The COVID-19 test centre has been removed, freeing up more parking spaces
The next stage of the project will see three new pedestrian crossing points installed on Beach Road, which will be closed to traffic for approximately three weeks from mid- September.
The closure is necessary to allow for new drainage gulleys to be installed and connected to the sewer in the middle of the road.
All shops will remain open during this time. Additional parking is available in Manor House Car Park and there will be a dedicated delivery bay within the car park to accommodate the businesses on Beach Road.
There will be further works around the pavements and carriageway along Beach Road, continuing until November, however,
all businesses will remain open throughout.