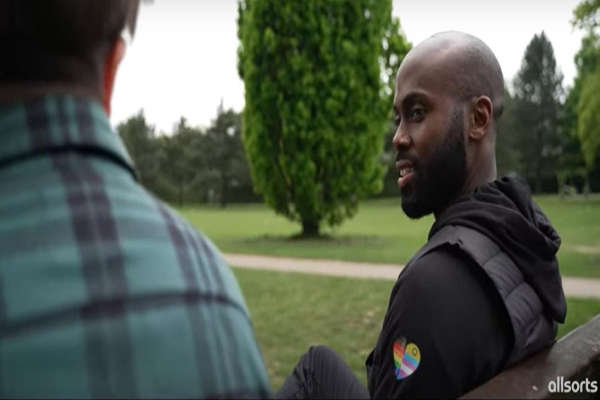 A short film has been released highlighting the positive impact services available across West Sussex are having on LGBT+ children and young people.
The film has been created by West Sussex County Council and Allsorts Youth Project, a Sussex-based charity that listens to, connects and supports children & young people who are lesbian, gay, bisexual, trans or exploring their sexual orientation and or gender identity (LGBT+). Allsorts offer youth services, family support as well as training, and expanded their services to West Sussex in 2017 to meet the need for LGBT+ support in the area.
Funded by West Sussex County Council, the positive impact of Allsorts LGBT+ youth groups and one-to-one support are highlighted in the film, which focuses on Finley, one of the young people being supported.
Finley said: "I had a very difficult time in school, and struggled attending and felt very alone … the biggest change since coming to Allsorts would definitely be my confidence… I'd say that talking to people in general, and making friends is a lot easier for me now."

LGBT+ young people often face exclusion, prejudice and discrimination, at school, in the wider community, or even at home. It's for these reasons, LGBT+ Youth Support Worker Dwayne explains in the film, that Allsorts provides vital, non-judgmental spaces for LGBT+ young people to come and be their true, authentic selves.

Allsorts' West Sussex Project Manager, JP, said: "Since expanding to West Sussex in 2017, we've found a great need for LGBT+ youth services and access to peer support. These services are often scarce or unavailable, so we take great pride in being able to offer spaces where LGBT+ young people can come to meet others with shared experiences, build their confidence and bounce back from challenges or isolation they may have faced as a result of their identity."

Allsorts' West Sussex youth services currently include in-person youth groups in Horsham, Chichester and Worthing, one-to-one support, and online youth groups. Peer support groups and one-to-one support are also available to family membevrs of LGBT+ children & young people.

Jacquie Russell, West Sussex County Council Cabinet Member for Children and Young People, said: "We are committed to supporting all West Sussex children and young people to build their resilience and enjoy good mental health. This includes supporting our LGBT+ children so we are delighted to be working with Allsorts, who offer vital services and a welcoming environment where children can be themselves."