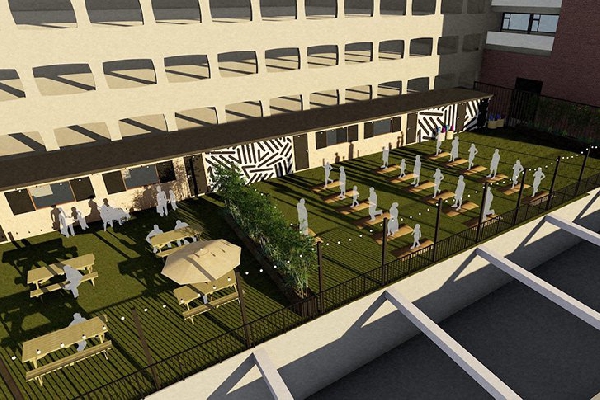 Plans for an exciting pop-up project which would turn under-utilised land overlooking Worthing seafront into a brand new food, drink and wellbeing hub have been revealed.
With the COVID pandemic forcing many to embrace alfresco socialising, property company QED has submitted a proposal to transform the open-air terrace at Grafton multi-storey car park into a pop-up food and drink outlet for local independent businesses.
Known as Level 1, the area is billed as somewhere the whole community can take advantage of - as they work, eat, drink, exercise and have fun - while enjoying the views towards the seafront.
The plans have now been formally submitted to Worthing Borough Council ahead of a proposed opening later this year.
The firm is calling on businesses to register their interest to operate out of the hub, which aims to create almost 25 new, full-time jobs.
Harry Smith, Director at QED, said: "The pop-up will be year-round, and will have a schedule of activities including pilates, yoga, walking clubs and Tai-Chi, as well as there being food and drinks available throughout the day.
"We are hoping it will be a next step for some of the seafront concessions to have a premises and for their businesses to flourish.
"We hope the pop-up will create 24 full-time equivalent jobs and we will focus on recruiting those aged 16 to 24 years old that have been hardest hit by the pandemic."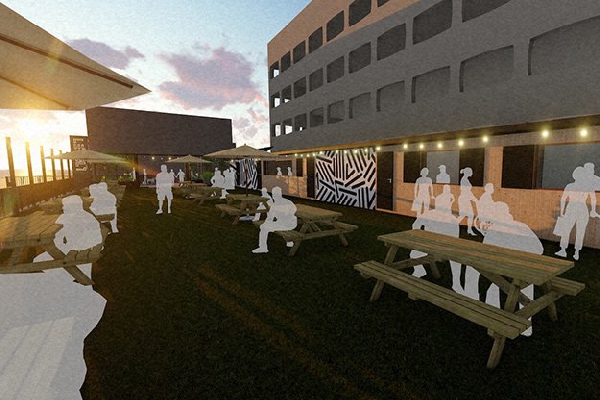 The proposal builds on the success of the Council's seasonal concession programme, which has grown in popularity in the town in recent years.
As well as being a hub for food and beverage businesses, the terrace will also be a flexible and creative space used to host health and wellbeing activities, public art and events like beach cleans, comedy and quiz nights and Christmas markets, in order to engage with different audiences.
The Council continues to work towards the longer term regeneration plans of the wider Grafton site.
A spokesperson for the Council said: "If approved, the pop-up space will create a fantastic link between the seafront and the town centre and will enhance the appearance of the car park which is a prime seafront property.
"It would help to bolster our local economy, giving local, independent businesses the chance to grow and develop after what has been a very challenging year.
"The proposed development would also aid in our efforts to regenerate the town centre drawing in visitors from far and wide during what we expect will be a very popular year for staycations."