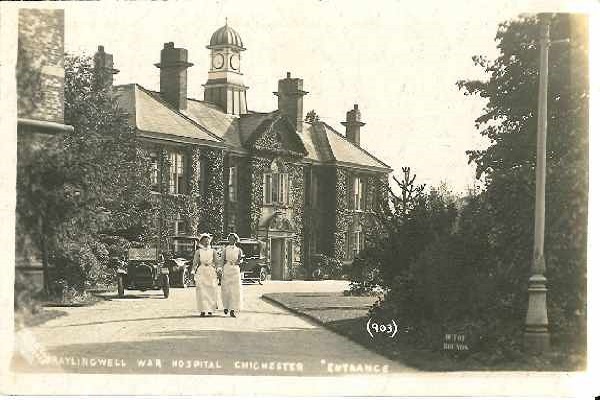 Chichester Community Development Trust has launched a new exhibition to highlight the importance of the hospital, and the pioneering mental health treatment of the past century.
The story of Graylingwell Hospital's important role in the history of Chichester is being told at a new exhibition at The Novium Museum.
It'll also celebrate the pioneering mental health treatment of the past century.
Plans for the future of the hospital's chapel will also be unveiled, as a space for the wider Chichester community. The redeveloped Graylingwell Chapel is due to open at the end of 2021.
Graylingwell Chapel was a place of sanctuary and quiet reflection for staff and patients at Graylingwell Hospital, originally the West Sussex County Asylum. The hospital, which cared for up to 1,400 patients at its peak. It served as a key convalescence centre for injured soldiers, sailors and airmen in the Great War, was noted for the community spirit it created; the sense of connection it provided to many of its patients; and the self-sufficient lifestyle many led with food grown and provided from its own farmland for many decades.
Following the closure of the hospital, and subsequent development of the site, Graylingwell Chapel has now been transferred to the Chichester Community Development Trust, which will transform the disused building and restore it to a space where the community can connect and reflect. Brought to life with a stylish café, extensive community space, workshop or meeting rooms, and pre-school interactive play area, the chapel will also tell the story of what came before.
Within the exhibition at The Novium Museum, the views of young people's experiences of Covid-19 will demonstrate the benefits of art as a therapeutic way to express emotions in a display created by Charlie Cluff, Leader of Art at Bourne Community College and CCDT's Arts Coordinator.
Charlie will be displaying pieces created in a workshop for young people following the first lockdown, who were invited to express emotions through shape and colour in one space. 'Honesty boxes' were also created by students of the Bourne Community College, representing the contrast between the perception of a person or building, and the reality.