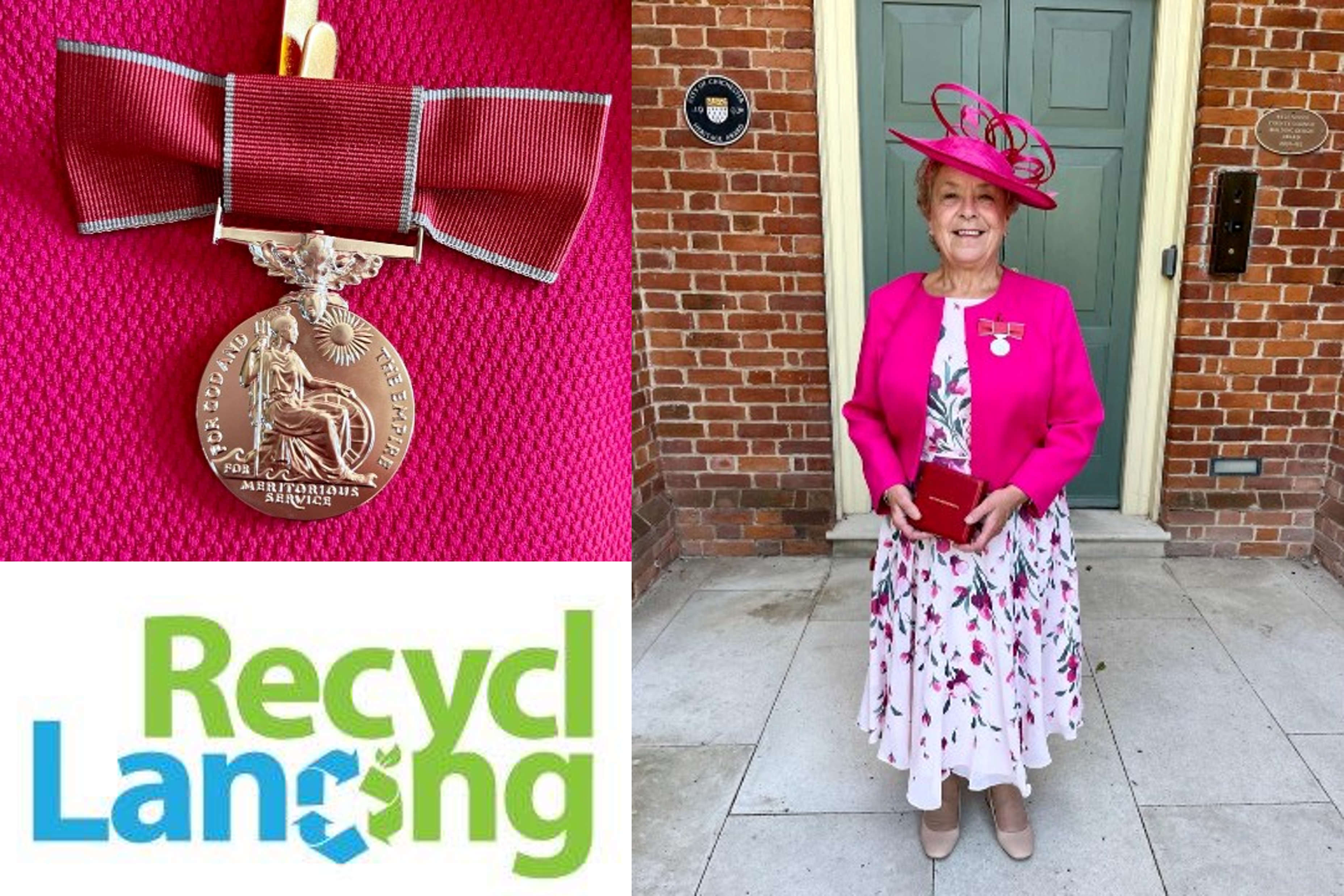 Sue Wellfare set up 'Recycling in Lancing' alongside her husband, and they have since raised over £70,000 for local charities.
A volunteer from Lancing has been awarded a British Empire Medal for her services to the community of Lancing.
Sue Wellfare was awarded her BEM yesterday after being anonymously nominated for her work in setting up and running 'Recycling in Lancing'.
With her husband, John, the couple have been collecting local people's recycling for 11 years and have raised over £70,000 for local charities.
The Lancing couple collect items that are unable to be recycled in council collections and donate them to recycle scheme, TerraCycle.
Many local charities have benefited from their work including Lancing & District NSPCC, Care for Veterans, Worthing Mencap, and the local Scout group.
Sue described receiving the title as 'very special' and explained how she had 'never expected anything like this'.
The pair collect a huge variety of items including crisp packets, sweet wrappers, cheese wrappers, broken toys, felt tips, and makeup, storing the huge quantities of items in their own garage.
She told us how people are often surprised with the high level of items that can actually be recycled:
"It's surprising when I speak to people and a lot of people say, 'oh I don't use anything you recycle' and I just come and say don't you clean your teeth?"
"I think a lot of people don't release what they should be recycling, and the amount of people that put the wrong thing in their council bin. And they don't realise that if they put the wrong stuff in, then the whole load will end up in landfill."
Sue also emphasised how important it was to get young people talking about recycling and encourage their parents to join the scheme, thinking more carefully when throwing away their rubbish.
"Everybody can make a difference, even if it's only one thing they recycle extra like toothpaste tubes or toothbrushes."