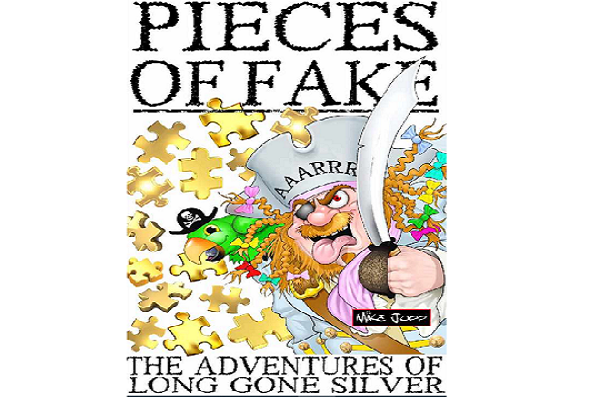 Award winning Artist Mike Jupp from Bognor Regis, West Sussex is one of the world's most popular Cartoon Jigsaw Puzzle designers. His designs were used without permission on designs made abroad.
With the increase in sales for jigsaws during the lockdown, he is encouraging people to only buy products from legitimate sources.
Mike Jupp's 'I Love..' series of highly detailed scenes have been produced by the leading UK Puzzle company, Gibsons Games (of Sutton) for several decades.
'Jigsaw Junkies' is the number one US jigsaw puzzle blog site. Juppy (as he likes to be called) regularly receives fan mail.
A recent message linked him to an 'Amazon' site. It was selling Mike's, 'I LOVE AUTUMN' GIBSONS best selling UK puzzle, awarded first prize at the International Toy Fair 2017.
However, among the 5 star reviews and glowing comments was a pitiful two star review! Worried by the unusual brickbat, Mike investigated the cause of the displeasure, and found it was a 'quality' problem.
Looking closer he discovered it was a different manufacturer's name on the product NOT Gibsons, who are renwoned for their quality.
The puzzle was cobbled together from a Mike Jupp jpg low-res image, downloaded from the net. Not only that, the same company 'Hunnry' appear to be making traditional wooden versions of his work.
Whoever is pirating them, both manufacturer and artist are suffering, not just from loss of earnings, but from loss of reputation.
Mikes spokesperson in a press release said "Chinese Pirates sailed in ships called Junks! It seems the tradition of pirates and junk lives on, because the Internet piece-trail clues seem to be leading directly to the Peoples Public of China".